---
Friday, December 23, 2011
Wishing you a happy and blessed 2011 Christmas!
Wishing you a happy and blessed 2011 Christmas!


¡
Puede usted tener una Navidad feliz y bendecida 2011!
Ju uruar nj
ë
t
ë
lumtur dhe t
ë
bekuar Krishtlindjet 2011!

Te deseo un
feliz y bendecido
2011
Navidad!

Pouvez vous avoir No
ë
l 2011 heureux et b
é
ni !


Μ
ά
ιος
εσε
ί
ς
έ
χει ευτυχ
ή
και ευλογημ
έ
να Χριστο
ύ
γεννα του 2011!


Mei u heeft gelukkige en heilige Kerstmis van 2011!


幸せな、賛美された
2011
年のクリスマスを有するように
!


M
ö
gen Sie ein gl
ü
ckliches und gesegnetes Weihnachten 2011 haben!


당신은
행복한
강복된
2011
년
크리스마스가
있
!


Potete avere un felice e benedetto 2011 Natali!


Pode voc
ê
ter um Natal 2011 feliz e aben
ç
oado!


May
вы
иметь
счастливое
и
благословленное
Кристмас
2011!

Gese
ë
nde Kersfees 2011!
أتمنى
لكم
عيدا
سعيدا
ومباركا
2011
عيد
الميلاد
!

Մաղթելով
ձեզ
երջանիկ
եւ
օրհնված
2011
Սուրբ
Ծնունդ
:

Ə
g
ə
r xo
ş
b
ə
xt v
ə
m
ü
bar
ə
k 2011 Christmas ist
ə
y
ə
n!

Duzu nahian zoriontsu eta bedeinkatu 2011 Gabonetan!

Жадаю
вам
шчаслівага
і
блаславёнага
2011
годам
!

শুভাকাঙ্ক্ষী
একটি
সুখী
এবং
সুখী
2011
বড়দিন
আপনি
!

Пожелавам
ви
щастлив
и
благословен
2011
Коледа
!

Et desitjo un feli
ç
i bene
ï
t 2011 Nadal!

祝您一个快
乐和祝福的
2011
圣
诞节!

祝您一個快樂和祝福的
2011
聖誕節!

Ž
elim vam sretan i blagoslovljen Bo
ž
i
ć
2011!

P
ř
eji V
á
m
šť
astn
é
a po
ž
ehnan
é
V
á
noce 2011!

Ø
nsker dig en gl
æ
delig og velsignet 2011 jul!

Ik wens u een gelukkig en gezegend 2011 kerst!

Soovides
õ
nnelik ja
õ
nnistatud 2011 j
õ
ule!

Na nagnanais sa iyo ng isang masaya at pinagpala 2011 Christmas!

Toivoen teille onnellista ja siunattua 2011 joulua!

En vous souhaitant une heureuse et b
é
nie 2011 No
ë
l!

Desexando-lle un feliz e bendicido 2011 Nadal!

სურთ
თქვენ
ბედნიერი
და
დალოცა
2011
საშობაო
!

Ich w
ü
nsche Ihnen ein gl
ü
ckliches und gesegnetes 2011 Weihnachten!

Σας ευχ
ό
μαστε μια ευτυχισμ
έ
νη και ευλογημ
έ
νη 2011 Χριστο
ύ
γεννα!

તમે
ખુશ
અને
ધન્ય
2011
ક્રિસમસ
ઈચ્છતા
!

Ki vle ou yon k
è
kontan, li beni 2011 Nw
è
l!

בברכת
שמח
ומבורך
חג
המולד
2011!

आप
एक
खुश
और
धन्य
2011
क्रिसमस
बधाई
!

Azzal a sz
á
nd
é
kkal, hogy egy boldog
é
s
á
ldott 2011 Kar
á
csonyt!

Vilja
þú
hamingjusamur
og blessa
ð
ur 2011 j
ó
l!

Semoga Anda bahagia dan diberkati 2011 Natal!

Ar mian leat a sona agus bheannaigh Nollag 2011!

Augurandovi un felice e benedetto 2011 Natale!

あなたの幸せと祝福
2011
年のクリスマスを願う!

ನೀವು
ಸಂತೋಷ
ಮತ್ತು
ಪೂಜ್ಯ
2011
ಕ್ರಿಸ್ಮಸ್
ಬಯಸಿದ
!

당신에게
행복과
축복
2011
크리스마스를
기원
!

Volentes beati et benedicti vos a MMXI Nobis!

Nov
ē
lu jums laim
ī
gu un laim
ī
gs 2011 Ziemassv
ē
tkus!

Linkime jums laimingi ir palaiminti 2011 Kal
ė
d
ų
!

Што
сакаат
среќен
и
благословен
Божиќ
2011!

Yang ingin anda bahagia dan diberkati 2011 Krismas!

Jixtiequ inti kuntenti u mbierka 2011 Milied!

Ø
nsker du en glad og velsignet 2011 jul!

آرزوی
شما
شاد
و
پر
برکت
2011
کریسمس
!

Ż
yczymy szcz
ęś
cia i b
ł
ogos
ł
awiony 2011 Christmas!

Desejando-lhe um feliz e aben
ç
oado 2011 Natal!

Va dorim o fericit
ă
ş
i binecuv
â
ntat
ă
2011 Cr
ă
ciun!

Желаю
вам
счастливого
и
благословенного
2011
годом
!

Желећи
Вам
срећан
и
благословен
Божић
2011!

Prajem V
á
m
šť
astn
é
a po
ž
ehnan
é
Vianoce 2011!

Ž
elim vam vesel in blagoslovljen bo
ž
i
č
2011!

Wanaotaka furaha na heri 2011 Krismasi!

Ö
nskar dig ett lyckligt och v
ä
lsignat 201
1 jul!

நீங்கள்
ஒரு
மகிழ்ச்சி
மற்றும்
ஆசிர்வதித்தார்
2011
கிறிஸ்துமஸ்
வாழ்த்துக்கள்
!

మీరు
సంతోషంగా
మరియు
బ్లెస్డ్
2011
క్రిస్మస్
ఆశించింది
!

ขอให้คุณมีความสุขและความสุข
2011 Christmas!

E
ğ
er mutlu ve m
ü
barek bir 2011 Noel dile
ğ
iyle!

Бажаю
вам
щасливого
і
благословенного
2011
роком
!

آپ
ایک
خوش
اور
آشیش
دی
2011
کرسمس
کے
خواہاں
!

Ch
ú
c c
á
c b
ạ
n m
ộ
t h
ạ
nh ph
ú
c v
à
may m
ắ
n, 2011 Gi
á
ng sinh!

Ddymuno i chi hapus ac yn bendithio 2011 Nadolig!

געוואלט
איר
אַ
גליקלעך
און
ברוך
2011
ניטל
!


Enjoy the greatest gift this world has ever got, a man who is God, who loves you, who has absolute power and owns all things, who died to save you from pain, who is superhuman, who will stand in court and defend your value as worthy of full timeless life of joy and happiness! Yeh! Jesus!
Fri, December 23, 2011 | link
Thursday, December 22, 2011
Christmas dinner, who would Jesus want around our table?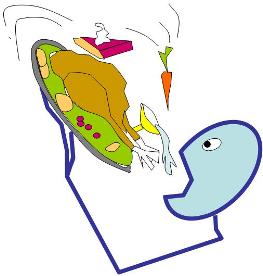 What is on and around our Christmas table?


Turkey feasts in the west!
Americans tend to eat turkeys at Christmas, Many others like ham(e.g. Dominican, Finland, Germand, Iceland). In Czech republic it's fish soup, Denmark likes pancakes, Jamaicans like their Black Christmas cake, Japanese the sponge cake.


Lithuania apparently has twelve courses of meals representing the twelve apostles.
(I like that idea
J
).


We all do different things for this meal of celebration
, forgetting that the original Christmas was in a middle class home, with lots of people and probably not so much food.


I have blogged extensively about Christmas in the past


-
Okay, so Jesus wasn't born on Christmas day, so what?
-
Okay, those nativity scenes just bug me!
-
Improvements on the Christmas story - Part 1
-
Improvements on the Christmas story - Part 2
-
A virgin birth? You've got to be kidding!
-
Improvements on the Christmas story - Part 3
-
Christmas, Entropy, and New Beginnings!
-
House found in ancient Nazareth. . .what now?
-
The Christmas date controversy
-
A summary - Christmas dates, thermodynamics and a new beginning!
This year I want to ask the question of who should be at our Christmas dinner?




Most of us invite friends and family
and we have a huge meal, too much to drink and then slide slowly into a stuffed troubled snooze because we are just too full!


Okay, maybe I am not describing what happens around our homes accurately, but in a number of households that or parts of that occurs!


Despite the medias promotion of it,

Christmas is not only about our family.

At least not only about our physical earthly families.


Jesus came to this Earth to proclaim God's Kingdom. I think he would want us to acknowledge that this Christmas.


The bible says:


Matthew 4:23 (NIRV) Jesus went all over Galilee. There he taught in the synagogues. He preached the good news of God's kingdom. He healed every illness and sickness the people had.


Matthew 6:33 (NIRV) "But put God's kingdom first. Do what he wants you to do. Then all of those things will also be given to you.


Jesus said;


Luke 4:43

(NIRV) "I must announce the good news of God's kingdom to the other towns also. That is why I was sent."


Luke 18:25 (NIRV) Is it hard for a camel to go through the eye of a needle? It is even harder for the rich to enter God's kingdom!"


Paul a guy who knew Jesus well said;


Romans 14:17 (NIRV) God's kingdom has nothing to do with eating or drinking. It is a matter of being right with God. It brings the peace and joy the Holy Spirit gives.


In talking about what we do wrong he says of our evil nature. . .


Galatians 5:20-22 (NIRV) It stirs up trouble. It separates people into their own little groups. 21 It wants what others have. It gets drunk and takes part in wild parties. It does many things of that kind. I warn you now as I did before. People who live like that will not receive God's kingdom.


But the fruit the Holy Spirit produces is love, joy and peace. It is being patient, kind and good.


So let's apply this to our Christmas dinner!
It is good to have people with us celebrating Jesus coming to Earth.


Jesus likes a good celebration and was known to take part in them.
Nothing wrong there! Jesus enjoyed eating and drinking, nothing wrong there provided this is not in excess right? No drunkenness and wild parties!


Where we start to see the difference is that Jesus also wants love, joy and peace, patience, kindness and goodness at our celebrations.


Will that be there at our Christmas dinner?


Will we in Jesus love reach out to those around us who perhaps have a little less than us and ask them to join us?
Is there the love for people in our community as well as our family. I am not talking of existing friends, but those who are potential new friends. People who we will never get material gain from the friendship and will perhaps be the ones helping materially. Do we invite some of those people into the warmth and comfort of our family.


Anyone is welcome in God's family!


To what extent can we say anyone is welcome to our Christmas dinner?


Want to measure your love of God?
(His love for us is infinite and immeasurable). The extent we can say anyone is welcome to our Christmas dinner and demonstrate this by doing things is a measure of our love of God!


Who have you invited this year?
Not everyone will come or needs to, but it is important to ask!


Let's go and plan a wonderful meal with friends, family and potential new friends.
Then we will have peace, joy, love, patience, kindness and goodness at our dinner this year, no matter what we eat!


Have a good day!
Thu, December 22, 2011 | link
Wednesday, December 21, 2011
Happy Chanukah to our Jewish friends. . .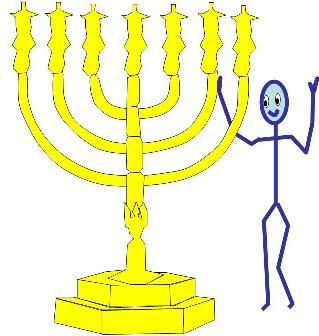 HOW ABOUT US LIGHTING A CANDLE IN OUR LIVES TODAY?

If Jesus were alive walking around in the Middle East, yesterday evening he would have lit a candle!
The feast of Chanukah started yesterday evening and we know Jesus took part in the past because the bible mentions the feast together with Jesus in John 10:22…


Then came the Feast of Hanukkah at Jerusalem. It was winter. Jesus was in the temple area walking in Solomon's Porch. The Jews gathered around him. They said, "How long will you keep us waiting? If you are the Christ, tell us plainly."


Jesus answered, "I did tell you. But you do not believe. The kinds of things I do in my Father's name speak for me. But you do not believe, because you are not my sheep.
It all started in 165 B.C when a bunch of Jewish people overthrew Greek invaders that had sacrificed pigs on the temple altars and started the process of ritually cleaning the temple to make it Holy.

They built a new altar, new items to do the rituals and then came to light the seven candlestick menorah, only to find they only had one days worth of Holy oil, the rest having been polluted.


They needed to have an eight day re-dedication feast and so this was not good! Amazingly, the oil lasted eight days, the time it took to prepare the new oil.


To remember this they then started a feast in which a candle is lit for each of the eight days. The first night 1, second 2, third 3, etc.


Yesterday evening Jewish people lit their first candle. They then would have placed it in a place that passersby could see it. Advertising the celebration!


Why is this even of interest to Christians?
Well for one, it was in practice and part of Jesus' life when he was on Earth. Secondly, when Jesus spoke of himself as the light of the world, everyone around him listening would have thought of this lighting of the candles. The menorah was to show outsiders that God was present with the family, Jesus came to show those who would believe that God was present on Earth with us! The candles must burn for at least 30minutes in the dark starting the new Jewish day (their day starts at dusk). Jesus brought light into a dark world, and was with us for a time until he went to heaven, then Holy Spirit came to provide continual "light" in the lives of all who believe.


There are eight days of celebration! God talks of seven periods to create the world that are referred to as days in genesis. The seventh he rested. This is often thought to refer to the times on this Earth. In fact, the Jews of Jesus time were expecting a Messiah, because they considered he would come somewhere between the sixth and seventh day to bring in a time of rest.


The eighth day would therefore be the time when God is worshipped after the time of rest. The time of the new Jerusalem, heaven and great joy.


As Christians, we wait eagerly for that time since that is when heaven comes to a new Earth in a new form. This eight day celebration draws our mind to this fact.


There are prayers said as the candles get lit:


Prayer one:


"Blessed are You, Lord, our God, King of the universe, Who has sanctified us with His commandments and commanded us to light the Hanukkah light[s]."


(thisis said just before the candle is lit)


Prayer two :


"Blessed are You, Lord, our God, King of the universe, Who performed miracles for our ancestors in those days at this time...


In the days of Matityahu, the son of Yochanan the High Priest, the Hasmonean and his sons, when the wicked Hellenic government rose up against Your people Israel to make them forget Your Torah and violate the decrees of Your will. But You, in Your abounding mercies, stood by them in the time of their distress. You waged their battles, defended their rights, and avenged the wrong done to them. You delivered the mighty into the hands of the weak, the many into the hands of the few, the impure into the hands of the pure, the wicked into the hands of the righteous, and the wanton sinners into the hands of those who occupy themselves with Your Torah. You made a great and holy name for Yourself in Your world, and effected a great deliverance and redemption for Your people Israel to this very day. Then Your children entered the shrine of Your House, cleansed Your Temple, purified Your Sanctuary, kindled lights in Your holy courtyards, and instituted these eight days of Chanukah to give thanks and praise to Your great Name."


Then this hymn is recited:


We light these lights for the miracles and the wonders, for the redemption and the battles that you made for our forefathers, in those days at this season, through your holy priests. During all eight days of Hanukkah these lights are sacred, and we are not permitted to make ordinary use of them except for to look at them in order to express thanks and praise to Your great Name for Your miracles, Your wonders and Your salvations.


Morning psalms are said each morning
: Psalms 113 to 118 are recited in the morning as a sign of praise and gratitude.


Bible readings
are then read from Numbers (7:1-8:4) to celebrate the cleansing of the temple.


So what can we do?
Well as Christens we don't take part in all these festivals (I think to our detriment) but we can understand, appreciate them, and sometimes it is worth reading the words, the hymns and reading and thinking about them. After all, the bible does say God is the same yesterday today and tomorrow.(hebrews 13:8)


Next, let's wish those Jewish people we know a happy Chanukah.
Lastly as we celebrate Christmas with lights, let's remember Jesus, the light of the world and that God does miracles such as this one at Chanukah to re-emphasise Jesus' incredible value to this world!


So, today, let's go and wish our friends Happy Chanukah!
Wed, December 21, 2011 | link
Tuesday, December 20, 2011
The season to wonder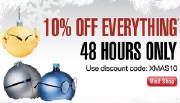 [1]
Christmas is meant to be the season to wonder! No! Not about lights, spectaculars, or the next iElecronic, but about whether we as a caring people respect each other and God's entry to our world.


Just over 2000 years ago, God came to earth as a baby.

Incredibly when we consider how we will interact with alien life forms that come to Earth, we very rarely consider what would we do if the life form comes as a human!


In this case it happened and what we did was violence!

The authority of the time, tried to kill the baby by the time it was two, failed, and instead killed all male children under two in the village.

An atrocity that would not happen today we think and we would be wrong! Why have so many people wanted to stop dictators like Gaddafi over this last year? Mainly because they do exactly this type of thing!


We get more sophisticated but don't seem to learn to become more loving and correct in our global behaviour. Greed is a major motivator and in the western world it is almost worshipped. Christmas is all about the very best marketing spin to get people to buy products for much of our corporate world.


As I blogged yesterday, that is provided we don't bring the originator of Christmas into discussion. I am wondering how long until people refuse to call it Christmas and call this time "Holidayness" or some equally as ludicrous term.


Sadly, we treated God like an earthy outcast. So long as he bent to our laws rules and advice, he was tolerated. But when he started to expose untruths, open people eyes to the promises of heaven and tell people to love and care for each other, to care for the poor and widows, he was targeted.


They hunted him down, drew up false charges against him and then had him killed on false pretences.


Fortunately he was God, not only man, so he rose from the dead.
Nothing we as humans could do, could stop him.

Maybe we need to learn this!


There is nothing we can do to Christmas that will stop God. He wants love, joy and peace to grow in peoples' hearts! If we allow it to grow in our hearts, we are identifying with the God of the universe and with the one who will win over time!


So as we look at the modern plastic, electronics, and things people push us to buy, let's buy some things for those who cannot afford them. When we hear marketing ditties let's consider how we can honour others with our words! As we receive presents, let's look at how we can give to those who cannot afford to give themselves! When we eat our food, let's consider asking those in our community that may not have enough or would be lonely to join in with us.


That's the wonder of Christmas, it is that it gets us thinking of these things!

[1] Image from http://blog.emailcenteruk.com/tag/html-email/page/2/
Tue, December 20, 2011 | link
Monday, December 19, 2011
Let's not let the super stores get away with failing to provide true Christmas supplies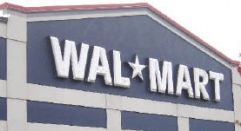 Yesterday I was in at a Walmart in Huntsville Ontario where I live, trying to find anything that resembled a nativity scene with Mary, Joseph and Jesus in it.


Appallingly, we walked right thorough the whole store and not only found this missing, but there was no mention of the true meaning of Christmas except in the spirituality religious card section. They stripped the store of anything resembling a Christmas message to Christians!


Have we as Christians been cowed to the point we fail to demand our rights as shoppers?
I can understand a holiday tree vs. Christmas tree, and that we need to respect other religions, but CHRISTIANITY is the predominate religion in North America.


Walmart you are out of line! You are failing to address the needs of your marketplace and I for one am annoyed!


By being politically correct, you are insulting those of us that want basic products supporting our greatest desires.
Christians are loving people, but we also are not people who are willing to be trampled on! The number of minority groups that push their agenda's with corporate to remove Christianity is getting to be excessive! They are fear mongers who try to tell these people that to cater to Christians means they loose business. PROVE IT!


When will people push back? How many letters will be written complaining of the lack of key Christian items in shop stores?


Do you wish people "Merry Christmas" or "Happy Holidays"? By the way, as a Christian I am not sure even "Merry Christmas" is correct and prefer "May you have a blessed Christmas season!"


Whatever we do as Christians, let's push back! Let's make our voices heard in a way that encourages passive resistance.

I would love to see Christian demonstrations at the entrances of big box stores that fail to stock Christmas items.
Where their entrance is so mobbed by Christian protestors that everyone who wants to go in or out finds it difficult to move through, but where shoppers get their trolleys pushed to their cars and help provided to all elderly needing it. Where prayer groups are openly praying for the country, those shopping and the needs of others.


That is the type of demonstration I would be happy to join in with!
Unfortunately, I find most Christians are apathetic and not willing to stand up and be counted in this type of activity. They cite all sort of reasons not to get involved. They should be doing something.
Instead most Christians go on our way and do nothing!
How about we look for opportunities to change that this Christmas season?
Mon, December 19, 2011 | link
---
If you want to see a short blog describing a perspective on what I believe click here
Rift in Evil

By Ken X Briggs

Published:

September, 2010

Format:

Perfect Bound Softcover

(B/W)

Pages:

208

ISBN: 9781450250894

Available from Barnes and Noble, Amazon, iUniverse.
Credit cards are acceptable on sites having Ken's books:



Ken's book covers are displayed below. . .

This suspense thriller centers on Kiara, a beautiful young woman pursued by a murderous group of people, who relentlessly and ruthlessly hunt her and her sisters. Kiara has no idea why she is being targeted! When Kiara and her family turn to the law for help, this fails. Her pursuers' powers reach deeply into the political and law enforcement world. Family support for her dwindles when they too have to flee her pursuers. Can Kiara escape the clutches of both the law and dishonest big business? With the media broadcasting that Kiara and friends are dangerous and subversive, can Kiara clear her name and bring her pursuers to justice?

To purchase Kiara's Pursuer ebook @ $1.99

kindle version click here,

To contact the author contact Author@KenXBriggs.com

The town of Zinaville is dropped into a spiral of evil causing a young man and a beautiful but abused woman to launch into an investigation that unveils an evil conspiracy.

A horrific mining accident results in Joshua Robyn's father being killed. Joshua struggles both with himself and his townsfolk as he tries to make sense of an incomprehensible situation. Is it an accident or a murder? Why is there a seeming link to evil? Why is his work environment suddenly threatening? What is the conspiracy about and what are they trying to do? As action moves dramatically from exotic African grasslands to the heart of North America's cities, the plot unfolds and the pace quickens. Will there be time? Why is a beautiful abused young woman in the center of this plot?

Evil tendrils tighten on their lives and the interplay between the visible and invisible world shows opposing forces at work.

Will there be a rift in evil?

Will they be able to stop the evil in time?

Published:

September, 2010

Format:

Perfect Bound Softcover

(B/W)

Pages:

208

ISBN: 9781450250894

Available from Barnes and Noble, Amazon, iUniverse. Chapters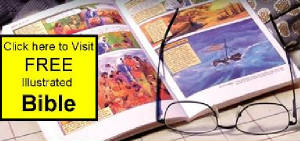 May you be blessed today!