Friday, January 25, 2013
Sufferings, unknowns and refining gold...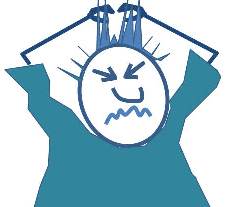 "We were promised sufferings. They were part of the program. We were even told, ''Blessed are they that mourn.''" ~ C.S. Lewis
Why do I suffer for making good decisions?
Why do I suffer when I try to live a Christian life?
Why does there not seem to be less suffering and illness in Christians than in non-Christian environments?
Good questions! Ones so many people try to ignore, work around, or explain away rather than answer. Are we some of those who do that?
A website http://whygoodchoices.com/says the following "People get married without a guide book and children don't come with directions. Parents do the best they can but sometimes they just don't provide the guidance a child needs. It's not generally that they're bad people. It's just that they really just don't know what a particular child needs. Sometimes parents have enough problems of their own and just simply don't have what it takes to be good role models. "[1]
Not everyone makes good choices in life, do they? Sometimes even those of us that do make good decisions don't feel good when we experience the outcome, do we?
Sometimes we have no part in controlling a situation of life, it is just forced on us.
C.S. Lewis was a person who knew a lot about God and suffering.
He was good friends with JRR Tolkien. Anyone remember who Tolkien was? Heard of the movies "the Hobbit" or "Lord of the rings"?
Tolkien wrote those stories and was in a club of writers that included C.S. Lewis. They were both great men of their day. The pain and suffering that is shown in those two movies can be ascribed in part to discussions those two men must have had as part of this writes club.
C.S. Lewis was a man who understood deep pain! The woman he loved dearly, his wife Joy, died of a cancer relapse. He wrote a book called "A Grief Observed" (originally written under pseudonym "NW Clerk"). This work shows he knew more of pain and suffering than most!
When we hurt as Christians, we need to face the pain with courage and fortitude, and Lewis did just that!
Many of us live with pain due to good decisions we have made! That refusal to lie that got us fired, that decision to move out of a criminal or evil environment that leaves us having to start a new life, that decision to love or care for someone who hates us, are all examples of things that we as Christians decide to do and which result in difficulties for us.
Should we avoid this pain or not? What is the value of the suffering?
We read in Isaiah 48:10 one reason we suffer... "I have put you to the test in the furnace of suffering. I have tried to make you pure. But I did not use as much heat as it takes to make silver pure. I tried to purify you for my own honor. I did it for the honor of my name."
Purity does not come without stress! As a metallurgist I often needed to put dirty grungy looking earth into ceramic crucibles, heating them to white hot, and then poured off the top layer of dirt (called slag) before pouring out an ingot of gold that was lying glistening and molten just underneath the slag layer. The heat caused the dirt to rise to the surface where it was exposed. Then it could be identified and removed.
Sometimes we need to have the hot side of life expose the dirt hidden away in our lives!
Suffering is often the flame that causes this to happen! Then the dirt can be exposed and poured off, to slide away leaving us to cool and glisten in golden glory.
Leaving us as people who shine with the love of God, and who show the power of Holy Spirit in our lives.
It's not easy! It's not nice to have to go through it!
Yet, it is wonderful to come out the other side of suffering renewed and beautiful, feeling clean, not only in what we show of ourselves to others, but inside ourselves, that part that only we and God see. Our hidden beauty!
The gift of Joy flows into our lives when we know God is living within; when Holy Spirit has spring cleaned our lives. When we glow from the inside despite the darkness of tough world events on the outside.
When the tough things happen in our life, there is two ways to face them...
1. With God inside us guiding, supporting and loving us, building us up and giving us internal joy...
Or...
2. With a deadness inside, a blank, self-established confidence that we really know is false and made up, where we put on a good face and try to show others we are in control, even when we know we aren't.
Which is the right way to go? Which is the easier way to go?
Notice that even in the exact same circumstances, the person in the first state can cope so much easier.
Christians end up in suffering circumstance like everyone else! Why else would Jesus say "Blessed are those who mourn, for they will be comforted."
How many of us mourn the loss of some aspect of our life? Our health, family relationships, girlfriend or boyfriend relationships, etc.
Yet, making good choices and moving in God's love and power and then truly allowing it to work it's way out into life to bless not only ourselves, but others as well, is worth it!
C.S.Lewis went on to write some of the most amazing books this world has ever seen about the tough part of life where Christianity and life are combined with hard circumstances. His depth of understanding and knowledge has helped people for decades since the time he suffered so greatly. Even after his death, his works continue to help others.
Let us know that our sufferings are also important! They are important to ourselves as they refine us and teach us about ourselves.
Dealing with them and what we learn from them means we have to be courageous. Holy Spirit is there to help us be just that!
When we deal with the unpleasant parts of ourselves that we see come up to the surface due to the suffering experiences interacting with our personality, we pour off the slag. We remove forever those things that have hidden themselves in the grunge of our lives and threaten to reduce our worth.
We purify ourselves! We have to pour off the grunge stopping it coating our purity with garbage. Lets let these aspects go, they are not worth keeping!
Let's enable our true value to God and those around us to be increased. Lets increase our brilliance as Christians and become evident to all Lets enable our knowledge of our worth to be full understood.
Let's have the courage to live for Christ fully in every moment
despite the pains and sufferings we may have to endure. Jesus said Holy Spirit will help us through every one of these moments. Let's trust him!
Fri, January 25, 2013 | link
Thursday, January 24, 2013
Those niggling painful situations that never seem to resolve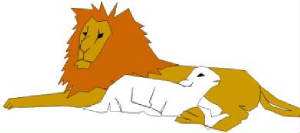 So one day as a kid I was at the local Zoo. I was bored and kept pestering my Dad to go and play. Eventually he agreed, took me over to the lion enclosure, threw me in and said: There ya go, play dead...

Robert Paul

Okay, so none of us go that far,
but we often find a person who pesters us annoying and even when they are not negative and only looking for attention or confirmation, they still bother us. We like to have a life of interactions with others that is free of aggravating persistent requests.


Luke 18 describes one of these situations...


Jesus told his disciples a story. He wanted to show them that they should always pray and not give up. He said, "In a certain town there was a judge. He didn't have any respect for God or care about people. A widow lived in that town. She came to the judge again and again. She kept begging him, 'Make things right for me. Someone is doing me wrong.'


"For some time the judge refused. But finally he said to himself, 'I don't have any respect for God. I don't care about people. But this widow keeps bothering me. So I will see that things are made right for her. If I don't, she will wear me out by coming again and again!'"


The Lord said, "Listen to what the unfair judge says.


"God's chosen people cry out to him day and night. Won't he make things right for them? Will he keep putting them off? 8 I tell you, God will see that things are made right for them. He will make sure it happens quickly.


"But when the Son of Man comes, will he find people on earth who have faith?"


The interesting aspect of this story is that God wants us to pester him!
He wants continual prayers that never give up.


How
unlike
God we are in this respect?


God wants to have interactions from us all the time and does not find them annoying or a problem.
We find that difficult to understand don't we?


Yet, if I frame this into a different environment,I think it becomes easier to understand.


A mother has a baby that is just learning to talk.
She has all the time in the world for her little child and each word that is spoken, even if repeated is re-enforced with slight modifications to enable the child to develop and correctly use their words.


We need to realize our God has infinite patience and ability.
He is never overwhelmed by the requests we make. Each request is taken and re-enforced and guided to enable us to grow and learn.


That's why Jesus wants us to pray continually and pester God with prayers. That's why prayers are said to be offered with the incense in heaven before God.


Revelation 8:3 Another angel came and stood at the altar. He had a shallow gold cup for burning incense. He was given a lot of incense to offer on the golden altar in front of the throne. With the incense he offered the prayers of all God's people
.


Today we need to realize that we are never going to end up in the lion's den because we have spent too much time talking to God.
We can not ever spend too much time in that activity. We are loved and our prayers encouraged and appreciated. Even those prayers we are not sure will be liked are appreciated if communicated with honesty, and truth.


Let's keep in touch with God today!
Thu, January 24, 2013 | link
Wednesday, January 23, 2013
Do our prayers always have to have nice language, and be gentle and soft? No!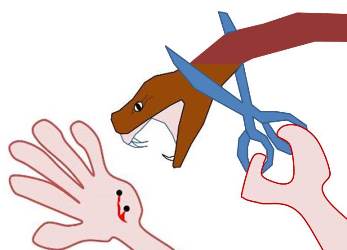 "There is a vast difference between saying prayers and praying" ~ anonymous
Have you heard about stoicism?
It is enduring pain or hardship without showing feelings and without complaining.
It is also not Christian! Actually is a Greek philosophical creation established at Athens by Zeno of Citum in about the 3rd century BC.
Today the word is used to describe not showing or communicating the pain one is experiencing. In the old days stocism was considered clever and to have spiritual impacts.
Yet Christianity is much more a relationship with God, and relationships endure and experience a whole range of emotions. In fact, communication is key to relationships, not hiding feelings and thoughts.
Can you think of any good worthwhile relationship where one of the people never communicates how they feel or shows their feelings?
Crazy thinking, right?
Christians are permitted to get angry about injustices, when people abuse our world with sin. In fact, some of the greatest people in the bible have some extreme words that show how much they hate evil. Take David for example in psalm 58. He has had enough of unjust rulers. There is nothing stoic about his words.
He says...
Are you rulers really fair when you speak?
Do you judge people honestly?
2 No, in your hearts you plan to be unfair.
With your hands you do terrible things on the earth.
3 Even from birth those who are evil go down the wrong path.
From the day they are born they go the wrong way and speak lies.
4 Their words are like the poison of a snake.
They are like the poison of a cobra that has covered up its ears.
5 It won't listen to any tune of a snake charmer,
even if the charmer really plays well.
6 God, break the teeth in the mouths of those sinners!
Lord, tear out the sharp teeth of those lions!
7 Let those people disappear like water that flows away.
When they draw their bows, let their arrows be dull.
8 Let them be like a slug that melts away as it moves along.
Let them be like a baby that is born dead and never sees the sun.
9 Evil people will be swept away quicker than a pot can feel the heat of thorns burning under it.
And it doesn't matter if the thorns are green or dry.
10 Godly people will be glad when those who have hurt them are paid back.
They will wash their feet in the blood of those who do evil.
11 Then people will say,
"The godly will get their reward.
There really is a God who judges the earth."
We can pray that unjust people will get punished. We cannot organize their punishment as God says we must "love our enemies" but we can pray that they get brought up short and stopped by God. Their impact on the world needs to be stopped or changed.
God does not expect us to bottle up emotions until they explode, he expects us to shout, rant and rave to him about the injustices in this world. He will take action in his timing. We can be happy when we see God taking down evil people! There is no sin in that. Does it not say...
Godly people will be glad when those who have hurt them are paid back.
We do not have a soft, accept anything personality as Christians. Sometimes we have the right to be angry at sin and eat the evil times. Times when we just explode with anger. That's okay, so long as we don't direct it at others, but at God.
Praying for evil in a situation to stop, for evil people to meet up with disaster is fine, but we should also temper this with the knowledge that God wants to win all people to himself and will hold back the punishment we desire if there is a chance to recover that person to life of good and love.
When God doesn't send lightning bolts, we should not get angry with God. His judgement is absolute. We cannot see what pressures and motivations move others. What we can do is see what pressures and motivations move ourselves and we can reveal out innermost emotions to God. He will help us deal with them and conquer the evil in our lives.
All it takes is honesty with God. Not repeating meaningless prayers! Let's expose our hearts to God, he can take it!
Are you being honest with God about how you feel today?
Wed, January 23, 2013 | link
Tuesday, January 22, 2013
How difficult it is when a loved one dies, how wonderful when we know they loved Jesus!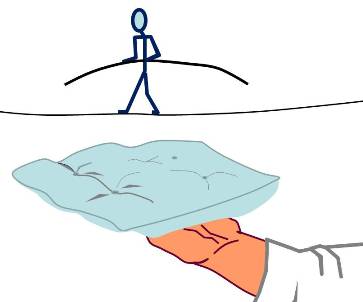 "Faith makes a Christian.
Life proves a Christian.
Trial confirms a Christian.
Death crowns a Christian."
~ anonymous
Precious in the sight of the Lord is the death of his faithful servants. –Psalm 116:15
There is a time for everything,
and a season for every activity under the heavens:
a time to be born and a time to die,
a time to plant and a time to uproot,
a time to kill and a time to heal,
a time to tear down and a time to build,
a time to weep and a time to laugh,
a time to mourn and a time to dance,
a time to scatter stones and a time to gather them,
a time to embrace and a time to refrain from embracing,
a time to search and a time to give up,
a time to keep and a time to throw away,
a time to tear and a time to mend,
a time to be silent and a time to speak,
a time to love and a time to hate,
a time for war and a time for peace. Ecclesiastes 3:1-8
Time stops for no man, yet we do not all have it in equal portions. Some of us are allowed to live until we wear out, others are yet in their prime when the life of this world is extinguished, transitioning them to eternity.
Sometimes we can be bruised by life before the eternal peace flows, and yet somehow that duration of pain gives people time to accept the fact that the next life can provide a relief from the pain that this one cannot provide.
This time of farewell does not diminish the pain of passing of a loved one, but somehow readies us for this transition.
The most difficult for those of us left behind, is when a younger person is taken from this world in their prime. It sears our emotions and triggers our own pain. "Why" is a question, and yet, for a Christian it is a question that can be understood at a less emotional level. Death can be a gift of God! To escape the fears of this life, the mortgages, the continual bickering's, finding food for today, the stress of having to provide or support oneself and others, is a gift.
My father died early and not in a pleasant way. The symptoms of his death were those of the "mad cow" disease that infects our globe and cannot be cured, dissolving his brain as he lived.
Yet to know now that he is able to enjoy the beauty of our eternal home is a gift. He was a man who loved art and beauty, and now he is in the midst of the creation of it.
I often consider the senses in his new body must delight in the joy of amazing sensory input of light, colors, smells and feel of the amazing textures of that glorious place.
He is not out there among the stars, since God created the stars, and heaven existed before the universe. No, he is in a place that is far better than anything in our known universe.
We know he is not bound by time since he has gone to "to the only God our Savior" to whom "be glory, majesty, power and authority, through Jesus Christ our Lord, before all ages, now and forevermore! Amen." Jude 1:25
Paul, Jesus follower, succinctly puts his view towards heaven as
"For to me, to live is Christ and to die is gain." Philippians 1:21
and adds to this
"6 Therefore we are always confident and know that as long as we are at home in the body we are away from the Lord. 7 For we live by faith, not by sight. 8 We are confident, I say, and would prefer to be away from the body and at home with the Lord." 2 Cor 5:6-8
This is based on our Christian confidence "16 For God so loved the world that he gave his one and only Son, that whoever believes in him shall not perish but have eternal life." John 3:16
Heaven could be in some dimension all around us, but we cannot see it. We know it is in a specific location, one outside our dimensions of space and time.
It will be a beautiful place, no hurt or sorrow and imbued with lots of color.
As a minimum we know of these colors... (jasper) sea green, (sapphire) deep blue, (chalcedony) blue-gray/yellow-red, (emerald) bright green, (sardonyx) blue-white/orange-red, (carnelian) blood red, (chrysolite) olive green/gold, (beryl) blue-green, (topaz) yellow-green, (chrysoprase) yellow-green/blue , ( jacinth) red-orange/yellow and (amethyst ) purple-violet since these are part of the new Jerusalem.
It is sad, deeply saddening, to lose a loved one! We grieve!
But as Christians we do not grieve without hope of meeting them again. We are apart for a little while then together again in joy.
Some of us have further work on earth, some of us have completed our work and are rewarded.
Let's remember that as we do God's work today, knowing that one day we too will receive our reward.
Tue, January 22, 2013 | link
Monday, January 21, 2013
Could we be Theophilus?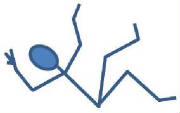 "Courage is simply the willingness to be afraid and act anyway." ~ Dr. Robert Anthony
Ever been afraid, scared to act and also scared not to?
Have you ever been lonely as a dearly loved person departed and felt that sense of loss?
Have you ever been waiting in trepidation for something, not knowing when it will occur but hoping it would not take too long?
The opening words of the book of the bible called Acts captures these emotions in an almost invisible way among Jesus disciples.
Yet, it starts
"Theophilus, I wrote about Jesus in my earlier book."
According to wikipedia "Theophilus is the name or honorary title of the person to whom the Gospel of Luke and the Acts of the Apostles are addressed (Luke 1:3, Acts 1:1).
It is unanimously agreed that both Luke and Acts were written by the same author, and sometimes argued that the two books were originally a single unified work.
It is also agreed that both Luke and Acts were originally written in a refined Koine Greek, and that "θεόφιλος" ("Theophilos"), as it appears therein, means friend of God[1] or (be)loved by God or loving God in the Greek language. No one knows the true identity of Theophilus"
"Loved by God" as a name or "Theophilus". No one of this name has ever been identified outside the bible and although I have absolutely no proof this could be true, I wonder if Luke was not writing to those who loved God and simply personifying them in "Theophilus". Maybe he was writing to us?
He continues...
"I wrote about all he did and taught until the day he was taken up to heaven."
"I" in this text is Luke. And he is referring to the gospel of Luke which forms a unity with the acts of the apostles and is often considered the first part of a two part series incorporating acts as the second part.
Luke's gospel (good news of Jesus) is the largest of the three synoptic gospels. Synoptic gospel refers to one of three gospels that describe Jesus life in a similar way (Mark, Matthew and Luke). John's gospel differs and is therefore not a synoptic gospel.
Luke was a native of the city of Antioch which is located in modern day Turkey and was a Greek city in the days Jesus walked the earth. So Luke had a Greek upbringing and in fact wrote the books in Greek.
He was also a doctor as we see what Paul says...
"Colossians 4:14 (NIRV) Our dear friend Luke, the doctor, sends greetings. So does Demas."
Luke continues to explain in Acts...
"Before Jesus left, he gave orders to the apostles he had chosen. He did this through the Holy Spirit."
What is he referring to?
Well let's look at the end of Luke's gospel...
"44 Jesus said to them, "This is what I told you while I was still with you. Everything written about me must happen. Everything written about me in the Law of Moses, the Prophets and the Psalms must come true."
45 Then he opened their minds so they could understand the Scriptures. 46 He told them, "This is what is written. The Christ will suffer. He will rise from the dead on the third day. 47 His followers will preach in his name. They will tell others to turn away from their sins and be forgiven. People from every nation will hear it, beginning at Jerusalem. 48 You have seen these things with your own eyes.
49 "I am going to send you what my Father has promised. But for now, stay in the city. Stay there until you have received power from heaven."
50 Jesus led his disciples out to the area near Bethany. Then he lifted up his hands and blessed them. 51 While he was blessing them, he left them. He was taken up into heaven.
52 Then they worshiped him. With great joy, they returned to Jerusalem. 53 Every day they went to the temple, praising God."
This explains how they reacted in luke's gospel, but in acts he summarises it again as..
"3 After his suffering and death, he appeared to them. In many ways he proved that he was alive. He appeared to them over a period of 40 days. During that time he spoke about God's kingdom.
4 One day Jesus was eating with them. He gave them a command. "Do not leave Jerusalem," he said. "Wait for the gift my Father promised. You have heard me talk about it. 5 John baptized with water. But in a few days you will be baptized with the Holy Spirit."
Then Luke adds a strange statement..
6 When the apostles met together, they asked Jesus a question. "Lord," they said, "are you going to give the kingdom back to Israel now?"
What does this say about the apostles at this time?

Obviously they having seen Jesus do everything still didn't get it that he was not going to lead an army to conquer the Romans!
They were still expecting to be major players in liberating Israel from Roman oppression. How often do we get God's messages screwed up? Are we not also like these disciples?
How would we reply as Jesus? Maybe with " Don't you get it? I have spent my life explaining it, even died and you still don't get it?
Yet Jesus gently replies
"You should not be concerned about times or dates. The Father has set them by his own authority. But you will receive power when the Holy Spirit comes on you. Then you will be my witnesses in Jerusalem. You will be my witnesses in all Judea and Samaria. And you will be my witnesses from one end of the earth to the other."
He understands they are concerned! He understands they want to be empowered. He wants to let them know that they need not be anxious, they will be powerful and they will influence the world. Just not the way they planned it!
Can you imagine how these words would unsettle the disciples based on their beliefs of the time that he would take Israel back form the Romans. Can you imaging their feeling of perhaps having wasted time by following him. Maybe they were not going to be rewarded the way they expected?
"What types of things or information or activity would probably make them feel better now?"
They need their nerves calmed don't they? Something to show them Jesus will support them and help them acheive their goals, right?
So what does he do?
After Jesus said this, he was taken up to heaven. They watched until a cloud hid him from their sight.
10 While he was going up, they kept on looking at the sky. Suddenly two men dressed in white clothing stood beside them. 11 "Men of Galilee," they said, "why do you stand here looking at the sky? Jesus has been taken away from you into heaven. But he will come back in the same way you saw him go."
Wow! When nerves are rattled already, seeing a person lift up into the air and go up into the sky to be hidden by the clouds had to be traumatic. Not exactly calming!
Why did Jesus do it? Maybe so they could see he was God and he was "leaving" them. Now they could see he was really gone this time!
Can you imagine the shocked silence of a group of men staring into the sky, mouths hanging open in amazement?
Knowing this would impact them in this way Jesus sends angels to explain he would come back again and to help them move on with their lives.
Do you think they expected this turn of events? I really don't think so! Would we? I don't think so!
How would they have felt? Maybe afraid, scared to act and also scared not to? Maybe sad and lonely as their dearly loved leader departed and feeling a huge sense of loss? Maybe they waited in trepidation for something, not knowing when it would occur but hoping it would not take too long?
They spent time at the temple and praying.
When we are having similar feelings, perhaps we need to read God's word, join with other Christians and pray.
That seems to be the only way in a time when times of ambiguity and fear want to pull us down.
Hey, have a great day!
Mon, January 21, 2013 | link