---
Wednesday, March 26, 2014
Why is "obey" such a bad word in 1st world countries?
Why is obey such a bad word in 1st world countries?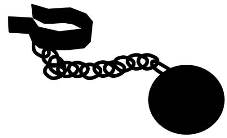 "I was not born to be free---I was born to adore and obey." ~ C.S. Lewis


If a small child doesn't obey their parent what would the chances be for their survival?


Parents protect and look after their children
and it normally starts with statements like…"Don't put that in your mouth!"… "Come away from the fire!" … "Don't go near the edge!" and similar warnings doesn't it?


Are these statements of love?
Yes!


Are these statements restrictive?
Let's think about that!


What is freedom really
?

Is it ability to do what we want when we want without any restriction being applied by the circumstances?


The oxford dictionary defines freedom as "The power or right to act, speak, or think as one wants"


Does that child have that freedom?


Not really!


Are they safe loved and given full opportunity to develop?
Yes


Totally open ability to choose anything at any time does not benefit anyone.
On the roads if there were no rules we would have carnage. Similar in the air and in shipping lanes.


To have freedom, we need to agree to work together under certain constraints.


Freedom is not the lack of rules and law, but having the right or correct constraints on our life.


That's why Jesus makes bold statements like

"Do not break even one of the least important commandments. And do not teach others to break them. If you do, you will be called the least important person in the kingdom of heaven. Instead, practice and teach these commands. Then you will be called important in the kingdom of heaven."

Matthew 5


James expands on what this means saying "

So obey God. Stand up to the devil. He will run away from you. Come near to God, and he will come near to you. Wash your hands, you sinners. Make your hearts pure, you who can't make up your minds."

James 4


God has given us constraints that are there to give us true freedom, our problem is that there is another force at work inside us trying to get us to rebel, reject this freedom and conjure up our own meanings of freedom.


God's meaning is absolute and if he truly make this universe, which we as Christians contend he did, he knows exactly what is true freedom and what is not.


Notice it is our choice to obey,
like it is the child's to listen to their parent. We are not wiser than God any more than a child in the first few years of life is wiser than the parent.


Incorporating God's wisdom into our life will set us free, to be free indeed.


Today let's understand resisting evil, will result in less temptations.
Rejecting those items limiting our true freedom makes freedom easier to attain. Let's resist! God gave us the strength, it is ours to use.


Let's use our strength of spirit to make good decisions and resist evil today. We want true freedom don't we?
Wed, March 26, 2014 | link
Tuesday, March 25, 2014
The time is coming to be counted…
The time is coming to be counted…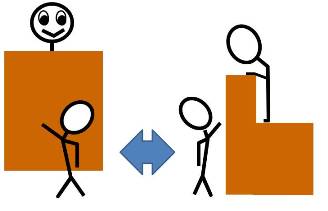 Christians Count is reaching to connect with Christians from all denominations, and political parties, so that the politicians hear our voice on key issues, and so that Christians can be counted in the politics of the UK. ~Christian-count.org


What is our value to our community?
Where in the world is the relevance of Christians going?


I was scanning information on our internet and found this organization that focuses UK Christians on getting involved in influencing political situations that impact religion.


In the USA there are a number of these organizations.


Is it valid to get involved in this type of activity?


Well how about we ask what politics is. It comes from the Greek "politikos" meaning "related to citizens"


Are we citizens?
Yes!
Do we have the vote?
Yes!

(at least in most first world countries)


Do we have view of how people should achieve and exercise governance of others
? We should!


Politics is a mechanism of human control over a community. Therefore we as Christians must be involved, as we love our communities.


We need to bring Christian influence to this aspect of life.
Yes! We need to influence because in the absence of that influence the void will grow and into it will seep all the sins and dirt of mankind.


We may not want to fight or argue, but

we want our loving principles to be understood and valued.
We need to of course first clear our hearts of selfish, nasty and ignorant aspects that can cloud our direction. We need to have peace in our hearts. There may be things we would like to see and not see achieved, but that does not mean doing nothing. On the contrary we need to be actively involved.


Politicians are moved by pressure and the loving Christian community provides a pressure
that should improve our laws and communities not only for us but for those around us of other religions.


We should be clearly advocating freedom for ALL religions
. We should demand that people be allowed to exercise religious beliefs. Religion is not the enemy of freedom, but the encourager of freedom. Satan has been influencing people to try and twist this around.


As Christians let's be careful of speaking against each other.


11
My brothers and sisters, don't speak against one another. Anyone who speaks against another believer speaks against the law. And anyone who judges another believer judges the law. When you judge the law, you are not keeping it. Instead, you are acting as if you were its judge.

12
There is only one Lawgiver and Judge. He is the One who is able to save life or destroy it. James 4


We should be interested in the laws our country and provinces are passing.


We should be influencing them.


For God!


What will be doing this week in that regard?
Tue, March 25, 2014 | link
Monday, March 24, 2014
"Church" . . . Club or relevant?
"Church" . . . Club or relevant?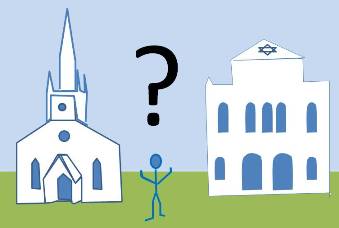 Last night I was talking to a guy who I met for the first time and in the nature of Christians, we got into some deep discussions within a few minutes.


Don't you just love the way God works in our Christian hearts when we meet another believer.
There is a joining of spirits and with the Ancient of Ways guiding our conversation and lives ,we drop into deep intimate discussions within minutes. It's a foretaste of eternity!


Enjoying these moments, our minds turned to the greatness of God's purpose.
He was from Scotland, I from Africa, and we were at a Canadian child's birthday party. Glorious!


Then he said something that got me thinking and
giving him a Spiritual challenge. I was explaining how our way of doing church was going into the community and working alongside people helping them overcome challenges to their daily life.


Reflecting on this he said (in that lovely Scottish accent)…


"Yes, we should invite non-Christians to come to our small group."
…referring to the mid-week meeting of Christians in a home, to study the bible and have fun together.


The challenge I put forward was…


"How about you suggest to the small group they go to a non-believer that needs help and meet (him or her) in (his or her) home and help (him or her)?"
This is a fundamental difference!


We have
turned the church into a club
instead of an impetus to change our society for the better.


Jesus said Matthew 28:19-20


"
So you must go and make disciples of all nations. Baptize

the

m in

the

name of

the

Father and of

the

Son and of

the

Holy Spirit. Teach

the

m to obey everything I have commanded you. And you can be sure that I am always with you, to

the

very end."

Where is the "call them in" in that statement?


How much do we expect others to come to us, rather than we GO?


Our churches have lost this focus. The temple was destroyed to ensure the Jewish people would not look for a "place" of God. Jesus never asked for a building to be established, because he was to go into the world moving place to place meeting people where they lived. His disciples did the same.


Where did this stagnant, asset grabbing, land developing, building focussed church, perspective come from?


Here's a thought for today…


Let's be the church, instead of inviting people to attend one!


Mon, March 24, 2014 | link
---
If you want to see a short blog describing a perspective on what I believe click here
Rift in Evil

By Ken X Briggs

Published:

September, 2010

Format:

Perfect Bound Softcover

(B/W)

Pages:

208

ISBN: 9781450250894

Available from Barnes and Noble, Amazon, iUniverse.
Credit cards are acceptable on sites having Ken's books:



Ken's book covers are displayed below. . .

This suspense thriller centers on Kiara, a beautiful young woman pursued by a murderous group of people, who relentlessly and ruthlessly hunt her and her sisters. Kiara has no idea why she is being targeted! When Kiara and her family turn to the law for help, this fails. Her pursuers' powers reach deeply into the political and law enforcement world. Family support for her dwindles when they too have to flee her pursuers. Can Kiara escape the clutches of both the law and dishonest big business? With the media broadcasting that Kiara and friends are dangerous and subversive, can Kiara clear her name and bring her pursuers to justice?

To purchase Kiara's Pursuer ebook @ $1.99

kindle version click here,

To contact the author contact Author@KenXBriggs.com

The town of Zinaville is dropped into a spiral of evil causing a young man and a beautiful but abused woman to launch into an investigation that unveils an evil conspiracy.

A horrific mining accident results in Joshua Robyn's father being killed. Joshua struggles both with himself and his townsfolk as he tries to make sense of an incomprehensible situation. Is it an accident or a murder? Why is there a seeming link to evil? Why is his work environment suddenly threatening? What is the conspiracy about and what are they trying to do? As action moves dramatically from exotic African grasslands to the heart of North America's cities, the plot unfolds and the pace quickens. Will there be time? Why is a beautiful abused young woman in the center of this plot?

Evil tendrils tighten on their lives and the interplay between the visible and invisible world shows opposing forces at work.

Will there be a rift in evil?

Will they be able to stop the evil in time?

Published:

September, 2010

Format:

Perfect Bound Softcover

(B/W)

Pages:

208

ISBN: 9781450250894

Available from Barnes and Noble, Amazon, iUniverse. Chapters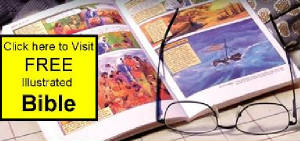 May you be blessed today!