---
Tuesday, April 8, 2014
Archeology finds things continually…
Archeology finds things continually…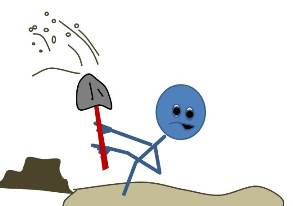 The trend of all knowledge at the present is to specialize, but archaeology has in it all the qualities that call for the wide view of the human race, of its growth from the savage to the civilized, which is seen in all stages of social and religious development.~ Margaret Murray


Scrabbling in the dust is not exactly what everyone thinks is a great job, but thank the Lord there are those that find it fascinating.


This past year has been one for wonderful discoveries, of which the discovery of King David's Palace at Khirbet Qeiyafa is perhaps one of the best.


In July last year the Israel Antiquities Authority's released a headline saying "King David's Palace was Uncovered in the Judean Shephelah"


One of the best part of this discover was a pillared storeroom having hundreds of jars having Judah seals.


Amazing discovery which will benefit us all for years to come.


This Garfinkel discovery complements the other discovery in Jerusalem of massive structures from David's era which Eilat Mazar excavated.


Dusty ruins reveal a lot about the people of the day and more than that, they slap the academic documentary hypothesis ( which at one point was happy to claim David was a myth) in the face.


The bible is show to have authenticity in this period.
Those of us who are Christians probably had no issue with that, but until these discoveries became evident, many others argued we were not understanding the bible correctly.


It's amazing how many times this happens right.


Yet, let's also be honest about the fact that we also interpret our bibles incorrectly quite often.
Until we get to heaven there is no perfection.
Today I felt it would be good to thank God for bright people, for preserving these ancient artifacts for us, and for guiding us to find them.


Looking back always prompt me to look forward as well.


2 Peter 3 says


"Dear friends, this is now my second letter to you. I have written both of them as reminders. I want to stir you up to think in a way that is pure. I want you to remember the words the holy prophets spoke in the past. Remember the command our Lord and Savior gave through your apostles.


First of all, here is what you must understand. In the last days people will make fun of the truth. They will laugh at it. They will follow their own evil longings. They will say, "Where is this 'return' he promised? Everything goes on in the same way it has since our people of long ago died. In fact, it has continued that way since God first created everything
."


Jesus is going to return and like people were mocking the Christians and building up their "Documentary hypothesis" which got struck down, so people have a hypothesis that Christians are crazy because Jesus has not come for 2000 years so why should he come again.


As Peter says "In the last days people will make fun of the truth. They will laugh at it. They will follow their own evil longings."


Every day we get to know more about our bible and it has withstood scrutiny be the best brains over the ages. We can rest assured Jesus will return.


We need to claim that fact and follow Peter's advice "Dear friends, you already know that. So be on your guard. Then you won't be led down the wrong path by the mistakes of people who don't obey the law. You won't fall from your safe position."


Have a great day awaiting our Lords return!
Tue, April 8, 2014 | link
---
If you want to see a short blog describing a perspective on what I believe click here
Rift in Evil

By Ken X Briggs

Published:

September, 2010

Format:

Perfect Bound Softcover

(B/W)

Pages:

208

ISBN: 9781450250894

Available from Barnes and Noble, Amazon, iUniverse.
Credit cards are acceptable on sites having Ken's books:



Ken's book covers are displayed below. . .

This suspense thriller centers on Kiara, a beautiful young woman pursued by a murderous group of people, who relentlessly and ruthlessly hunt her and her sisters. Kiara has no idea why she is being targeted! When Kiara and her family turn to the law for help, this fails. Her pursuers' powers reach deeply into the political and law enforcement world. Family support for her dwindles when they too have to flee her pursuers. Can Kiara escape the clutches of both the law and dishonest big business? With the media broadcasting that Kiara and friends are dangerous and subversive, can Kiara clear her name and bring her pursuers to justice?

To purchase Kiara's Pursuer ebook @ $1.99

kindle version click here,

To contact the author contact Author@KenXBriggs.com

The town of Zinaville is dropped into a spiral of evil causing a young man and a beautiful but abused woman to launch into an investigation that unveils an evil conspiracy.

A horrific mining accident results in Joshua Robyn's father being killed. Joshua struggles both with himself and his townsfolk as he tries to make sense of an incomprehensible situation. Is it an accident or a murder? Why is there a seeming link to evil? Why is his work environment suddenly threatening? What is the conspiracy about and what are they trying to do? As action moves dramatically from exotic African grasslands to the heart of North America's cities, the plot unfolds and the pace quickens. Will there be time? Why is a beautiful abused young woman in the center of this plot?

Evil tendrils tighten on their lives and the interplay between the visible and invisible world shows opposing forces at work.

Will there be a rift in evil?

Will they be able to stop the evil in time?

Published:

September, 2010

Format:

Perfect Bound Softcover

(B/W)

Pages:

208

ISBN: 9781450250894

Available from Barnes and Noble, Amazon, iUniverse. Chapters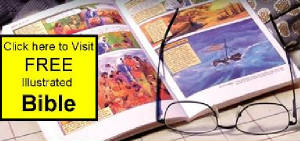 May you be blessed today!