---
Wednesday, May 14, 2014
Leasing Cars and our bodies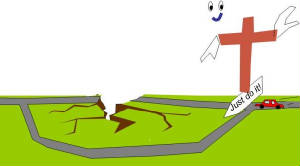 Sarah Strohmeyer ~ 'Life is a lease and God is the landlord.'


Have you ever considered how like a lease process the use of our bodies is?


Let's say we lease a car, the owner makes it available to us to use but doesn't designate how it is to be used or where it will go.

The car is directed by the person driving it.

It is driven for a short or long time but at some point, the car is recalled back to the owner and the driver hands it over.


We often think of our bodies as ours but in fact, we only have them for lease period that if we are fortunate is probably somewhere between 70 and 100 years. Each of us uses that body in a different way and for different purposes. Yet all of us come to a point where it goes back to the creator.


Very similar to leasing a car.


Now let's look at it from the person leasing the car's perspective.

How would the owner like to have their car cared for while it is out with the person leasing ?

Do they want it back as scrap? Would they be happy if it stood around and rusted, or was abused?


Not likely right?


I guess God may feel that way about our bodies.

Our bodies are ours to direct but God would like to see us take care of them correctly and use them to good purpose.


Not only the person leasing our bodies, God is the designer and manufacturer as well.

I expect he know the best way of using them. This means to get the best performance out of them we need to try and understand what God wants us to do regarding them.

They are there to give us joy, enable us to move in space and time, but also need to be cared for and looked after.


What foods to we put in, what exercise do we do?


This body is on loan, let's remember that and perhaps take a good invigorating walk in God's creation today. After all, praising God is one of our body's greatest goals.


Have a wonderful and healthy day!
Wed, May 14, 2014 | link
Tuesday, May 13, 2014
By doing good we should silence the ignorant talk of foolish people
By doing good we should silence the ignorant talk of foolish people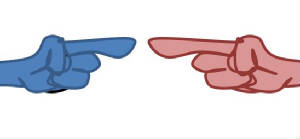 We should live as free people, but do not use your freedom as a cover-up for evil~ 1 Peter 2 Bible


It is said that even thieves want to employ people who will not steal from them.


This is one of the interesting aspects of life.
We all know what true living is about, we all have a conscience
, we all know the negative moment when we change to doing wrong and chose to start disregarding our conscience.



This is the time when we start to loose respect for ourselves, and it doesn't go far before we also loose respect for others. That then progresses until they loose respect for us. It's then that our self-worth takes a plunge and we are on the slippery slope downwards.


This all starts with that easy simple step of ignoring what we know is truth and right.
I guess that's why the bible tells us we should do good!


Doing Good means doing the right things in tough circumstances to make sure that everyone can see we don't take the easy way out
.


We are to be honest and have integrity in what we say do (and think).


We are free as Jesus has set us free from sin. Sin cannot pull us down any more, unless we allow it to. Jesus has given us the ability to rise above the crud of life and float in the arms of God's love.


Yet our freedom is not to do anything we want, but rather to do what is best for God, those around us and ourselves. As we go about our daily work we need to be sure to live in such a way that those watching us cannot find fault with us in a way that is justified. There are those who will find fault with us despite the fact we have not done anything, but that reflects on them more than on us doesn't it?


We need to show proper respect to everyone
independent of who they are and what we think they merit regarding respect. They are loved by God and we should therefore respect them. We need to go further than respect with those of God's family. We need to love our family of believers wherever we find them.


We do this because we have an awe of God, and respect God himself.
This means we also will respect those in authority over us. That means not speaking bad of them, ever. Even when they are not present. Those bash the boss pity party's people have at work need to be avoided by Christians. That's not our place. We respect and honor those over us.

Lets not point fingers at others without first pointing them at ourselves. If we have to speak to someone about what they did wrong, lets make a list of what they did right first. That's having integrity. Let's see the whole picture not get lost in a small fragment of life's purpose.


How about we go out today, planning to make this world a better place and living so that everyone must respect us?
Tue, May 13, 2014 | link
---
If you want to see a short blog describing a perspective on what I believe click here
Rift in Evil

By Ken X Briggs

Published:

September, 2010

Format:

Perfect Bound Softcover

(B/W)

Pages:

208

ISBN: 9781450250894

Available from Barnes and Noble, Amazon, iUniverse.
Credit cards are acceptable on sites having Ken's books:



Ken's book covers are displayed below. . .

This suspense thriller centers on Kiara, a beautiful young woman pursued by a murderous group of people, who relentlessly and ruthlessly hunt her and her sisters. Kiara has no idea why she is being targeted! When Kiara and her family turn to the law for help, this fails. Her pursuers' powers reach deeply into the political and law enforcement world. Family support for her dwindles when they too have to flee her pursuers. Can Kiara escape the clutches of both the law and dishonest big business? With the media broadcasting that Kiara and friends are dangerous and subversive, can Kiara clear her name and bring her pursuers to justice?

To purchase Kiara's Pursuer ebook @ $1.99

kindle version click here,

To contact the author contact Author@KenXBriggs.com

The town of Zinaville is dropped into a spiral of evil causing a young man and a beautiful but abused woman to launch into an investigation that unveils an evil conspiracy.

A horrific mining accident results in Joshua Robyn's father being killed. Joshua struggles both with himself and his townsfolk as he tries to make sense of an incomprehensible situation. Is it an accident or a murder? Why is there a seeming link to evil? Why is his work environment suddenly threatening? What is the conspiracy about and what are they trying to do? As action moves dramatically from exotic African grasslands to the heart of North America's cities, the plot unfolds and the pace quickens. Will there be time? Why is a beautiful abused young woman in the center of this plot?

Evil tendrils tighten on their lives and the interplay between the visible and invisible world shows opposing forces at work.

Will there be a rift in evil?

Will they be able to stop the evil in time?

Published:

September, 2010

Format:

Perfect Bound Softcover

(B/W)

Pages:

208

ISBN: 9781450250894

Available from Barnes and Noble, Amazon, iUniverse. Chapters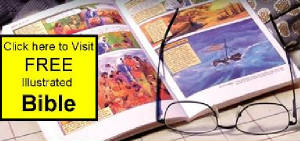 May you be blessed today!