---
Friday, June 6, 2014
Okay, so evolution is or isn't a science?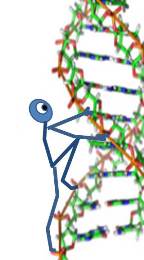 Okay, so evolution is, ... or ...., isn't a science?


Science – branches of knowledge that seek to understand the phenomena of the material universe ~ Wikipedia

Where would we be without science?

Science has debunked wild theories, moved mankind forward to understand more than philosophy ever did and become the means by which motivated people contribute to the resources of the human existence.

Science is great!

What makes science great?

They call it the scientific method!

It works like this…

a. Put forward a hypothesis or theory
b. Now make falsification predictions that can be tested by experiment
c. Make these statements before doing any experiment so that everything is understood.
d. Do the experiment in an unbiased manner
e. Observe the results
f. Disprove the falsification prediction

Now this is understood to be a way that science progresses towards truth.

The problem comes with situations where there is huge amounts of time required to do the experiment.

Evolution falls into this category.

Here no experiment can be done that's worth much, since according to the people who propound the evolution theory, it takes millions of years to move biological life forward in this way.

We do have selective breeding that refines a species. We have certainly proved that! Great Danes and Weiner dogs prove that! But that's within a species!

More difficult to prove is the theory component related to migration across species.

Now days with DNA investigations this becomes more possible, we think.

Surely if we simply check to see that DNA from one creature is represented in another, then that must be a forerunner of the first.

It is known that human and chimpanzee DNA is 99% similar. Even yeast and humans share DNA.

DNA is in Chromosomes and RNA also contains genetic material. There are many experiments done all the time getting more clarity on how these DNA and RNA genetic attributes interact influence life and are established(we think). They have genes can be turned off and on. That DNA responds to influences outside cells.

They are getting more confident that genetics move from species to other species but how are they getting this confidence?

They are getting it by engineering it in complex experiments in highly specialized scientific laboratories supported by intelligent clever and resourceful people.

The point I am making is that it takes time effort, specialized skill and dedication to unravel these mysteries, and the one thing that does appear very clear is that these are extraordinary specialized processes that allow for living organisms to change.

Now let's backtrack this to the origin of all this, or the first cell.

To date nobody can explain how it would originate at all, so that's a bit of a problem.

Putting that big gap aside in the interest of investigating further, we have to consider that everything around us comes from that one cell according to evolution.

Now I ask you and the world this…


What level of specialized design would have had to be established into that cell and it's environment (a really special laboratory?) to enable this one tiny organism to become the parent of all living material on our earth.

The bible says God organized and assisted with this.

What is easier to believe?


That in an unknown way using unknown environments (that we cannot even conceive of) a cell appeared by chance in exactly the specific structure and form that would produce all life on earth,


or,
This happened, but God was there engineering the circumstances and making sure the path that organism was to take would be cultivated and cared for

?
Come on now, which is actually easier to believe?

Science has shown how easily failure eradicating life can occur in multiple millions of ways since that time of the first cell.

Any one of these major failures in our universe of scientific rules and laws would eradicate life.

Forces of life are very carefully balanced! Science supports that.


The fact life exists is a miracle!
The fact we humans cannot have sex with chimpanzees and have offspring shows how difficult cross species evolution is.


More species die out every day, and to date in modern lifetime not one species has yet evolved.


Without God there is no hope!
I serious think we need to tune up our belief in science to include belief in God.

The two are not incompatible no matter how much propaganda media and people throw at us to try and polarize Christians and the scientific community.

We can co-exist and help each other.

Is Evolution a science?...it's a theory with many scientific facts, but is not itself a science because the experiments take too long to do. We just haven't lived long enough. We have to leave those experiments to God.
After all God made us all with that ability!
J
Fri, June 6, 2014 | link
Thursday, June 5, 2014
Grumbling…hospitality or hostility?
Grumbling…hospitality or hostility?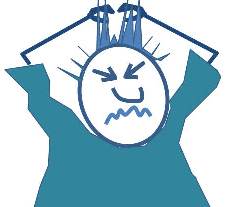 "Some people are always grumbling because roses have thorns; I am thankful that thorns have roses."~Anonymous


Smouldering discontent-grumbling!


Have you ever met people who seem to permeate their environment with this type of negative influence?
While they may do something for another, it is never without some negatives words. Good events are drowned in thoughts of what can or could go wrong. Rays of sunshine are washed out with portents of gloom to follow. Joy is robbed by predictions of failure.


We don't really like being around people like that. If we are like that we need to know others do not like being around us do they.


Grumblers are not enjoyable people to be with are they?


Grumblers are often rebels
, going against the flow and trying to influence others to do the same. It's dangerous to do. Others don't like it and we find neither does God.


Peter says in 1 Peter 4 if the bible, our sacred writing,

"Above all, love each other deeply, because love covers over a multitude of sins. Offer hospitality to one another without grumbling.

"


Love and grumbling do not go together!
Christians are lovers! Not grumblers!


In the Old Testament there is this guy Korah who grumbled until finally he led a rebellion. How did that work out for him? We can find out in Numbers 16.


Here is what it says, "Korah son of Izhar, the son of Kohath, the son of Levi, and certain Reubenites—Dathan and Abiram, sons of Eliab, and On son of Peleth—became insolent and rose up against Moses. With them were 250 Israelite men, well-known community leaders who had been appointed members of the council. They came as a group to oppose Moses and Aaron…"


Grumbling, insolence, rising up against…they say…


"You have gone too far! The whole community is holy, every one of them, and the Lord is with them. Why then do you set yourselves above the Lord's assembly?"


Were they loving? Not likely!
What an attack on Moses and Aaron.

If we were them, what would we do? Organize our followers around us? Set up a smear campaign? Get our friends to protect us?


What do Moses and Aaron do?


"When Moses heard this, he fell facedown. Then he said to Korah and all his followers: "In the morning the Lord will show who belongs to him and who is holy, and he will have that person come near him. The man he chooses he will cause to come near him. You, Korah, and all your followers are to do this: Take censers

and tomorrow put burning coals and incense in them before the Lord. The man the Lord chooses will be the one who is holy. You Levites have gone too far!"


Moses also said to Korah, "Now listen, you Levites! Isn't it enough for you that the God of Israel has separated you from the rest of the Israelite community and brought you near himself to do the work at the Lord's tabernacle and to stand before the community and minister to them? He has brought you and all your fellow Levites near himself, but now you are trying to get the priesthood too. It is against the Lord that you and all your followers have banded together. Who is Aaron that you should grumble against him?"


Moses asks for some people to come to him…


Then Moses summoned Dathan and Abiram, the sons of Eliab. But they said, "We will not come! Isn't it enough that you have brought us up out of a land flowing with milk and honey to kill us in the wilderness? And now you also want to lord it over us! Moreover, you haven't brought us into a land flowing with milk and honey or given us an inheritance of fields and vineyards. Do you want to treat these men like slaves? No, we will not come!"


Then Moses became very angry and said to the Lord, "Do not accept their offering. I have not taken so much as a donkey from them, nor have I wronged any of them."


Notice HOW Moses gets angry but also notice he does not sin in his anger
.


He still treats these grumblers with respect
and gives them room to express themselves.


He allows God to make the difference and deal with the grumblers.


Moses said to Korah, "You and all your followers are to appear before the Lord tomorrow—you and they and Aaron. Each man is to take his censer and put incense in it—250 censers in all—and present it before the Lord. You and Aaron are to present your censers also." So each of them took his censer, put burning coals and incense in it, and stood with Moses and Aaron at the entrance to the tent of meeting. When Korah had gathered all his followers in opposition to them at the entrance to the tent of meeting, the glory of the Lord appeared to the entire assembly
.


Notice how self-deceived these grumblers are. They think God is with them. He isn't as we soon find out. Moses and Aaron are angry yet they have the peoples good at heart, even though angry.


The Lord said to Moses and Aaron, "Separate yourselves from this assembly so I can put an end to them at once."


But Moses and Aaron fell facedown and cried out, "O God, the God who gives breath to all living things, will you be angry with the entire assembly when only one man sins?"


They pray to God for the people. How often do we pray for grumblers and those around them? Maybe we should. Let's see what happens next …How does God respond to these people, Moses and Aaron?


Then the Lord said to Moses, "Say to the assembly, 'Move away from the tents of Korah, Dathan and Abiram.'"


Moses follows God's instruction.


Now God gets involved…


Moses got up and went to Dathan and Abiram, and the elders of Israel followed him. He warned the assembly, "Move back from the tents of these wicked men! Do not touch anything belonging to them, or you will be swept away because of all their sins." So they moved away from the tents of Korah, Dathan and Abiram. Dathan and Abiram had come out and were standing with their wives, children and little ones at the entrances to their tents.


Then Moses said, "This is how you will know that the Lord has sent me to do all these things and that it was not my idea: If these men die a natural death and suffer the fate of all mankind, then the Lord has not sent me. But if the Lord brings about something totally new, and the earth opens its mouth and swallows them, with everything that belongs to them, and they go down alive into the realm of the dead, then you will know that these men have treated the Lord with contempt."


Now the scene is set. The grumblers have determined their own fate.


When we grumble we do the same thing. We damage ourselves and those around us and we do not lift God's name up to those in our vicinity. God particularly does not like people who grumble against his followers. I guess that puts a lot of this world in a negative situation. God takes action against those who say they are his followers but grumble against his leading. Let's see what happens…


As soon as he finished saying all this, the ground under them split apart and the earth opened its mouth and swallowed them and their households, and all those associated with Korah, together with their possessions. They went down alive into the realm of the dead, with everything they owned; the earth closed over them, and they perished and were gone from the community. At their cries, all the Israelites around them fled, shouting, "The earth is going to swallow us too!"


And fire came out from the Lord and consumed the 250 men who were offering the incense
.


Not exactly a soft punishment, right? Yet we would expect everyone around would have learned by now. Did they?


Nope!


The next day the whole Israelite community grumbled against Moses and Aaron. "You have killed the Lord's people," they said.


We find out how invasive and tough grumbling is. It is really difficult to stop!


So they really anger God again!


But when the assembly gathered in opposition to Moses and Aaron and turned toward the tent of meeting, suddenly the cloud covered it and the glory of the Lord appeared. Then Moses and Aaron went to the front of the tent of meeting, and the Lord said to Moses, "Get away from this assembly so I can put an end to them at once." And they fell facedown.


Right now, we would think these people have no hope right? They grumbled and they are going to get it.


How do we as Christians react in these circumstances. Say "Yay!"


How would we react?


How should we react?


Then Moses said to Aaron, "Take your censer and put incense in it, along with burning coals from the altar, and hurry to the assembly to make atonement for them. Wrath has come out from the Lord; the plague has started." So Aaron did as Moses said, and ran into the midst of the assembly. The plague had already started among the people, but Aaron offered the incense and made atonement for them. He stood between the living and the dead, and the plague stopped. But 14,700 people died from the plague, in addition to those who had died because of Korah. Then Aaron returned to Moses at the entrance to the tent of meeting, for the plague had stopped
.


We stop the grumbling by joining the crowd and offering themselves as sacrifices.


Makes me think of God himself going among the sinners to save their lives. To save my life!


That's how we deal with grumblers! Let's not be a grumbler, let's just come alongside and point them to god, praying to God to forgive them.


Have a great non-grumbling day!
Thu, June 5, 2014 | link
Tuesday, June 3, 2014
Never, Never Land!
Never, Never Land!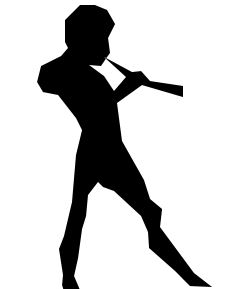 "NEVERLAND:The imaginary island home of Peter Pan and the lost boys. A place where you never grow up. Michael Jackson's former retreat. An accurate description of the 21st century."
~ Daniel Prokop, Leaving Neverland: Why Little Boys Shouldn't Run Big Corporations


Most of us have read the story of Peter Pan, the boy who didn't grow up.


He was a creation of J.M.Barrie.


The story typifies that state of being in a place between here and then,
where we are not sure we are doing the right thing but really hope with great passion we are.


It is a place of magical adventure and mystical experiences that cannot always be explained by rational considerations
.


Sometimes Neverland is used as a metaphor for eternal childhood, immortality and escapism(Wikipedia).


Christians pledge a clear conscience towards God
.


"water symbolizes baptism that now saves you also—not the removal of dirt from the body but the pledge of a clear conscience toward God. It saves you by the resurrection of Jesus Christ, who has gone into heaven and is at God's right hand—with angels, authorities and powers in submission to him."
1 Peter 3


The reality of life is that a clear conscience is not always easy to achieve.
We strive for it but fail frequently
.


We may want to live sinlessly, but often seem to fall erratically into old ruts that roll us onwards to sinful destinations. Sometimes we manage to jump out that depressing track and to escape evil, but sometimes we roll right on into it. Discouragement and shame awaiting us after brief pleasures of sin have robbed us of our peace.


Why do we do this? It's immature behaviour isn't it?


Neverland!


It's when we are not yet sinning, but have not yet taken to the new direction God wants us to go
, that we end up in what I term Neverland.


Lacking peace, immature, and not fully reconciled to the truth, we may have asked for forgiveness, and at the current instant in time, may even not be sinning.


Yet,

we are plagued by the fact that despite this grace, we are not yet free!




We are now of a age and wisdom that we know we have not conquered the beast. Evil patiently waits with sinful enticements, ready to devour our purity, dragging us into self-loathing and sorrow for failing our Father in heaven again.


What is the answer, how do we get out of Neverland?


It's really quite simple! We have to grow up!


Hanging onto spiritual childhood reduces an adult to being immature and silly.


Hanging onto a sin that should be relinquished, reduces a Christian to dull life without joy and peace.

We must move on!

We must redirect our lives to new activities, Godly pleasures and true spiritual experiences. We must allow our love of God to entice us into truth, sincerity, righteousness, love and follow Holy Spirits leading with whatever strength we have remaining.


Neverland is an illusion
, established to get us to waste wonderful time when we could be fully living.

Neverland is for children not mature adults.

We have all been through Neverland but to embrace the joy of living, we need to step past the falsity and procrastinations Neverland offers and enjoy vibrant living.


Today if you are struggling in Neverland
, know that our God, our Lord and Saviour, our guide and leader

will take us out into new wonderful experiences of life

if we trust him and follow his example
.


Have a wonderful day in our real world!
Tue, June 3, 2014 | link
Monday, June 2, 2014
Exceptional performance
Exceptional performance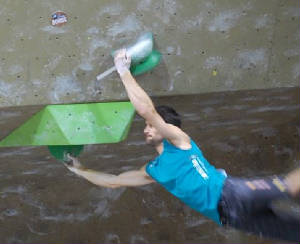 I firmly believe that all human beings have access to extraordinary energies and powers. Judging from accounts of mystical experience, heightened creativity, or exceptional performance by athletes and artists, we harbor a greater life than we know. ~ Jean Houston


Reach out and pick up a sewing needle. Now grab some cotton and thread it through the eye.


Could you do that?


Most of us can
. Let's realize that sets us apart from almost every other living and non-living intelligent being.


Over the last while people built a artificial intelligence system called Watson that was able to play Jeopardy.


It won! Great!


Yet, that simple system cannot prioritize anything effectively. Something we do with ease.


We will improve these systems using our brains
to extend their abilities but let's remember we are a creation like no other.


That is not to make us proud. Looking into any science we want, we can see the complexity of the universe exposed and the intricacies of what around us is massively interdependent and interrelated.


Understanding even the known intricacies is more than one human brain can assimilate currently!


God is great! Awesome in the extreme!


I just spent a weekend watching the world best climbers in a world climbing championship (IFSC Bouldering 2014 in Toronto).


These are incredible athletes doing unimaginably complex
tasks that take advanced problem solving and physical skills.

One spectator exclaimed that these incredible feats of strength are done by competitors so skillfully that it looks like they flow across the wall. Grabbing tiny holds that most of us cannot consider as something to grip, they pull their own body weight up the walls by the tips of their fingers. They launch through the air plenty feet above the mats and hook onto hold by one hand that are smaller that the pam of our hands, catching their own body weight and swinging in the air but sticking to that small hold like glue.


Incredible and awesome!


Yet in all of it I could only marvel at how well God created our human bodies.


I can join the psalmist of old who says of God…


I praise you because I am fearfully and wonderfully made;

your works are wonderful,

I know that full well. Psalm 139


God is great and today I intend to praise Him. What about you?
Mon, June 2, 2014 | link
---
If you want to see a short blog describing a perspective on what I believe click here
Rift in Evil

By Ken X Briggs

Published:

September, 2010

Format:

Perfect Bound Softcover

(B/W)

Pages:

208

ISBN: 9781450250894

Available from Barnes and Noble, Amazon, iUniverse.
Credit cards are acceptable on sites having Ken's books:



Ken's book covers are displayed below. . .

This suspense thriller centers on Kiara, a beautiful young woman pursued by a murderous group of people, who relentlessly and ruthlessly hunt her and her sisters. Kiara has no idea why she is being targeted! When Kiara and her family turn to the law for help, this fails. Her pursuers' powers reach deeply into the political and law enforcement world. Family support for her dwindles when they too have to flee her pursuers. Can Kiara escape the clutches of both the law and dishonest big business? With the media broadcasting that Kiara and friends are dangerous and subversive, can Kiara clear her name and bring her pursuers to justice?

To purchase Kiara's Pursuer ebook @ $1.99

kindle version click here,

To contact the author contact Author@KenXBriggs.com

The town of Zinaville is dropped into a spiral of evil causing a young man and a beautiful but abused woman to launch into an investigation that unveils an evil conspiracy.

A horrific mining accident results in Joshua Robyn's father being killed. Joshua struggles both with himself and his townsfolk as he tries to make sense of an incomprehensible situation. Is it an accident or a murder? Why is there a seeming link to evil? Why is his work environment suddenly threatening? What is the conspiracy about and what are they trying to do? As action moves dramatically from exotic African grasslands to the heart of North America's cities, the plot unfolds and the pace quickens. Will there be time? Why is a beautiful abused young woman in the center of this plot?

Evil tendrils tighten on their lives and the interplay between the visible and invisible world shows opposing forces at work.

Will there be a rift in evil?

Will they be able to stop the evil in time?

Published:

September, 2010

Format:

Perfect Bound Softcover

(B/W)

Pages:

208

ISBN: 9781450250894

Available from Barnes and Noble, Amazon, iUniverse. Chapters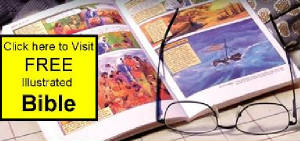 May you be blessed today!