---
Friday, June 27, 2014
Austerity or prosperity, or somewhere in between?

Austerity or prosperity, or somewhere in between?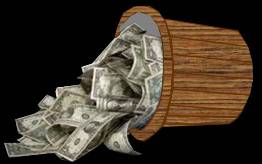 Austerity: reduced spending and increased frugality


Prosperity: the condition of prospering in success or wealth


Does the bible even say anything about these two conditions?
How are Christians to react to these subjects?
There is a certain group of Christians who seem to have really taken this to an extreme.

They are often referred to as the prosperity gospel proponents and say that financial blessing is the will of God for Christians, and that faith, positive speech, and donations to Christian ministries will always increase one's material wealth.


They often base this on Malachi 3:10 where the bible says "Bring the entire tenth to the storerooms in my temple. Then there will be plenty of food. Put me to the test," says the Lord. "Then you will see that I will throw open the windows of heaven. I will pour out so many blessings that you will not have enough room for them."


Sounds great doesn't it?

They back it up with Philippians 4:19 "My God will meet all your needs. He will meet them in keeping with his wonderful riches that come to you because you belong to Christ Jesus."


Then they push attendees of their churches to give, and give, and give.


It's a sort of push the button and then God delivers, type of message.


Fortunately that's not the God I see in our bible and life.


How can they say that the apostles who frequently had hardship and pain, and gave advice like "Christ suffered in his body. So get ready as a soldier does. Prepare yourselves to think in the same way Christ did. Do it because those who have suffered in their bodies are finished with sin. 2 As a result, they don't live the rest of their lives on earth controlled by evil human longings. Instead, they live to do what God wants." (1 Peter 4.) are made materially wealthy by God. These men gave their all.



Where's their wealth?


I don't want a push button God, or my greed being catered to.


We cannot understand God by reading a few verses and then believing that God will act like a robot and do what we demand. That's hardly giving God credit for his greatness is it?


Yes, God expects us to give, but let's remember what Jesus warned the disciples as they stood in awe considering wealth...


"Some of Jesus' disciples were talking about the temple. They spoke about how it was decorated with beautiful stones and with gifts that honored God. But Jesus asked, 6 "Do you see all this? The time will come when not one stone will be left on top of another. Every stone will be thrown down." Luke 21.


Wealth is less important that true relationship with God. The temple lost it's focus on God's truths and failed. God doesn't need money, he owns the universe!


How much money did Jesus have on Earth when he walked around?


Enough!


Not a cent more!


Somehow in the west we have got into thinking that bigger church buildings, bigger houses, and bigger everything is better.


It isn't!
The bible is covered in stories that show it is the integrity and honesty of our lives lived with God, the willingness to suffer for Jesus, and the focus on doing God's will that actually blesses.

Yes, God does want to use money. He permitted money systems to be established in our world, and the bible speaks a lot about money, almost as much as it does about prayer. We however are to make sure we understand the balanced view of God's message. God provides, but not to the point where we have the right to say that if we give, he gives back more.


I have found this to be something that does happen in many cases, but the purpose is not to get the more. The purpose is to connect with God independently of how much we get, or don't get.


The reality it is not austerity or prosperity that is important. It is not even having the right mix of both of them. The reality is connecting with God and knowing all his words in the bible, then listening to them all. Selective listening is for those who want unbalanced lives. Let's not be one of them!


Fri, June 27, 2014 | link
Thursday, June 26, 2014
Big Bang a theory still with problems…
Big Bang a theory still with problems…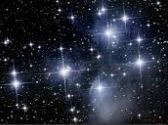 "For me, it is far better to grasp the Universe as it really is than to persist in delusion, however satisfying and reassuring."
- Carl Sagan

Good for you Carl! Let's then look at the facts presented over the last while around inflation.

In simple terms for those of us like myself who are amateurs in this rather complex scientific investigation, inflation describes the period of exponential expansion of space in the very early universe which is believed to have lasted 10-36 seconds to about 10-32 seconds after the big bang. This was a theory that guys by the last names of Guth and Linde put forward and which so far have explained a large amount of the physical phenomenon observed. It describes how quantum fluctuations beome the starting points for the growth of the structures in the universe. It is used to explain why the universe appears to be similar in all directions and why the cosmic background radiation is evenly distributed.


On 17 March 2014 a group of astrophysicists of BICEP2 gave information they considered proof of inflation, however when reviewed, the information was found to be "over-interpreted", i.e. non-conclusive.


Now, in Scientific American magazine Paul Steinhardt explains that there is not the solid proof that we would want on this big-bang inflation subject and that while inflation is taught as a fact it is seriously flawed and needs be considered a theory still to be proved.


In fact, he points out our universe should not exist if we consider the options that would have to be aligned to establish it using inflation. This uniform, flat state we see today is quite unrealistic.


It says we really don't know what happened yet.

This means we as Christian's who are always ready to review the latest data can be quite confident that whatever happened, chance cannot explain it.


I contend God baby-sat that evolving universe that he created.
The bible does say…


In the beginning was the Word, and the Word was with God, and the Word was God. He was with God in the beginning. Through him all things were made; without him nothing was made that has been made. In him was life, and that life was the light of all mankind. The light shines in the darkness, and the darkness has not overcome it – John 1


And


In the beginning God created the heavens and the earth.

–Gen 1:1


Nothing in science contradicts any of this and as we see science still has to confirm a theory with facts.


Those of us who have experience God and Jesus know this as a "Fact" that only believers can confirm.


We are no more to be criticised for stating this to be true than any scientist quoting for or against inflation.


The level of proof is about the same.


If you currently believe in inflation, you can only reasonably put it forward as a "belief" if you are a scientist.


Good to know that scientists give us room to believe God created this universe!
Thu, June 26, 2014 | link
Wednesday, June 25, 2014
All we do is known…everything!
All we do is known…everything!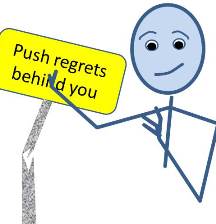 "Yes. And also, if it's okay by you, I'd like to shut up now... Or possibly just go somewhere and swallow my face." ~ Lesley Livingston


Have you ever had an embarrassing moment when you were doing something you thought another didn't know about
, and they walked in on you?


How did it feel?


We find that uncomfortable don't we?


Have you considered there is nothing we can do that goes unnoticed by God?


Who can hide in secret places so that I cannot see them?" declares the Lord. "Do not I fill heaven and earth?" declares the Lord. Jeremiah 23:24 NIV


God knows every silly, stupid, embarrassing, evil, compromising thing we have done. Everything!


Yet God loves us despite this
. He knows what klutzes we are. He knows about those times we surfed into bad areas of the internet. He knows of those people we cheated or those lies we told.


What he is waiting for is for us to confess that we know that He knows and that we are sorry.


That's the first step of repentance. The second step is turning our back on these failures and not repeating them but instead focusing on God and his love, accepting Jesus and Holy Spirit in our lives.


That's what hides us from evil. We can't hide ourselves.


Today let's repent and walk with humility and love on the paths our Lord guides us along.


Praise God!
Wed, June 25, 2014 | link
Tuesday, June 24, 2014
Ever have a day where you really need God's help?
Ever have a day where you really need God's help?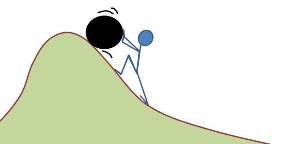 "If you are going through hell, keep going."
- Winston Churchill


There are days where we just feel like our world is going to explode.

There is insufficient time to do critical tasks, people fail us at the last minute, equipment malfunctions, software bugs appear and our coffee gets cold before we drink it!


These can be frustrating times.

Yet we need to remember the words in that ancient sacred book the bible that tells us how the God of the Universe is there, willing and able to help…


But the Lord is faithful, and he will strengthen you and protect you from the evil one. 2 Thessalonians 3:3


Not even Paul that great man of those ancient days was able to avoid pain and evil.
He says…


…pray that we may be delivered from wicked and evil people, for not everyone has faith.


Not everyone in the world lives by God's guidelines.

There are those who abuse others and our world we live in. They abuse us as well. We need to pray and ask for prayer for those who we trust to support us in prayer. Not those who say they will and never do but those who really care.


Prayer of righteous people is powerful. It can help!


But the Lord is faithful, and he will strengthen you and protect you from the evil one.


God will make sure evil does not win over us. That does not mean we will not have difficulties, nor that we will rise in success and that it will be shown to all that we were right (we can ask for this but it's not necessarily going to happen that way). It will be an eternal victory in and universal way that has consequences in eternity rather than just in the short finite time we are experiencing. Yet even in this short time God often intervenes and helps us. He loves us and so wants to guide us to true success.


What we need is what Paul asks for us…


May the Lord direct your hearts into God's love and Christ's perseverance
.


God will see us through our trials and increase our love. We need to endure, be courageous and truthful, focus on God's holiness in our lives.



So today lets trust God to pull us through, successfully!
Tue, June 24, 2014 | link
Monday, June 23, 2014
Unless the Lord builds the house,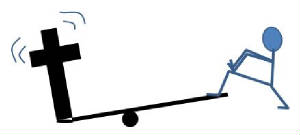 Unless the Lord builds the house,
the builders labor in vain.
Unless the Lord watches over the city,
the guards stand watch in vain.

2 In vain you rise early
and stay up late,
toiling for food to eat—
for he grants sleep to[a] those he loves.

3
Children are a heritage from the Lord,
offspring a reward from him.
4 Like arrows in the hands of a warrior
are children born in one's youth.

5 Blessed is the man
whose quiver is full of them.
They will not be put to shame
when they contend with their opponents in court.


How often do we forget this psalms focus? (Ps 127)


Daily we chase the paths of life to our destruction and don't even understand why we are going in the direction we are moving. What is the full purpose of our lives. To what purpose do we put away all our desires for truth and sincerity and honesty to gather in wealth and egotistical desires? Where does this lead?


Without God we are not able to tell where we should go, only God knows that and only God can truly bless us.
This is why we must focus on His word, His words and His will. We need to live in love and joy. We need to tread the paths of righteousness.


Only then will we be blessed!
Mon, June 23, 2014 | link
---
If you want to see a short blog describing a perspective on what I believe click here
Rift in Evil

By Ken X Briggs

Published:

September, 2010

Format:

Perfect Bound Softcover

(B/W)

Pages:

208

ISBN: 9781450250894

Available from Barnes and Noble, Amazon, iUniverse.
Credit cards are acceptable on sites having Ken's books:



Ken's book covers are displayed below. . .

This suspense thriller centers on Kiara, a beautiful young woman pursued by a murderous group of people, who relentlessly and ruthlessly hunt her and her sisters. Kiara has no idea why she is being targeted! When Kiara and her family turn to the law for help, this fails. Her pursuers' powers reach deeply into the political and law enforcement world. Family support for her dwindles when they too have to flee her pursuers. Can Kiara escape the clutches of both the law and dishonest big business? With the media broadcasting that Kiara and friends are dangerous and subversive, can Kiara clear her name and bring her pursuers to justice?

To purchase Kiara's Pursuer ebook @ $1.99

kindle version click here,

To contact the author contact Author@KenXBriggs.com

The town of Zinaville is dropped into a spiral of evil causing a young man and a beautiful but abused woman to launch into an investigation that unveils an evil conspiracy.

A horrific mining accident results in Joshua Robyn's father being killed. Joshua struggles both with himself and his townsfolk as he tries to make sense of an incomprehensible situation. Is it an accident or a murder? Why is there a seeming link to evil? Why is his work environment suddenly threatening? What is the conspiracy about and what are they trying to do? As action moves dramatically from exotic African grasslands to the heart of North America's cities, the plot unfolds and the pace quickens. Will there be time? Why is a beautiful abused young woman in the center of this plot?

Evil tendrils tighten on their lives and the interplay between the visible and invisible world shows opposing forces at work.

Will there be a rift in evil?

Will they be able to stop the evil in time?

Published:

September, 2010

Format:

Perfect Bound Softcover

(B/W)

Pages:

208

ISBN: 9781450250894

Available from Barnes and Noble, Amazon, iUniverse. Chapters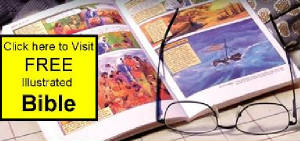 May you be blessed today!