Saturday, November 8, 2014
APOLOGIES BUT REGISTER.COM ISSUES HAVE DELAYED MY ABILITY TO POST OVER THE LAST WHILE.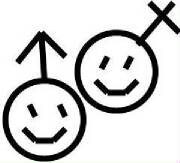 APOLOGIES TO EVERYONE WHO COMES TO THIS SITE BUT REGISTER.COM ISSUES stopped my blogs for a while.
They have resolved my issue so blogs will be able to be posted again over the next while. Register.com provided me with a way to continue.
May you be blessed and I will be blogging from next week!
I do want to point out they have told me that the format of this blog can never change. They will take my money but not maintain the tools that enable me to reach out to you, the readers. This is a sad reflection on an organization. One that states, "If you want to do what you paid for, you have to throw away everything you paid for and built over the years and start again."
I guess you need to judge if that is "fair"
Sat, November 8, 2014 | link