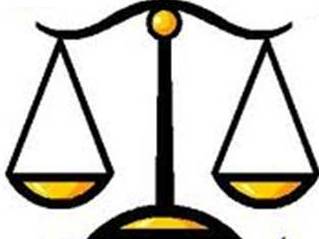 For if you love those who love you, what reward have you? Do not even the tax collectors do the same? ~ Jesus Christ
Twelve guys followed an extraordinary man. One of these was Matthew and he wrote a book about this extraordinary guy.
Who was this Matthew?
Where did he come from?
Why did he follow Jesus?
Where did he go?
Let's see what we can discover from the bible texts. Let's start with what Matthew says about his meeting with Jesus in the book he wrote.
9 As Jesus went on from there, he saw a man named Matthew sitting at the tax collector's booth. "Follow me," he told him, and Matthew got up and followed him. Matthew 9:9
Matthew labels himself as a tax collector or more accurately a Publican.
The publicans are interesting is that they were established greatly in the 1st to 2nd century A.D. and were public contractors. The Romans used them to supply their military, to control building projects and to gather taxes. They really came into their own in the 1st Century A.D.
Publican's were part of the Roman tax farming scheme. This was a method of collecting taxes where the tax capacity for a region was auctioned to bidders. This value bid was considered a load from Rome and the bidder had to raise the tax. Anything over the amount could be kept by the bidder. This did not make the publican a popular person in his community. Nobody liked taxes, even in those days.
Now the interesting thing is that Jesus didn't do much to convince Matthew to join him!
Consider this...you are sitting at work and a guy wanders up to you and says "follow me", what would cause you to get up and do exactly that?
I guess he had enough of his tax collecting, right?
He seems to have no problem leaving the job. From our understanding of the tax farming system, this meant that he probably had collected all the tax he needed to pay Rome as that would make the leaving a bit easier wouldn't it. That is a guess but a reasonable one. Him being a tax collector, also suggests he was not a soft easy going type of guy does it? How may arguments do you think he got into daily? Let's remember that in those days people were far more physical and likely to hit out at someone who displeased them.
It therefore seems likely that Matthew was not a gentle soft type of person either, probably more one of the big bruiser types would make more sense.
These publicans were the type who would get given the money simply because they looked like they could take it if it wasn't given to them.
To get this tax collecting job also meant the person needed to be smart. Estimating what people could give and arguing for it meant that a quick mind, high levels of observation and calm thinking in tough situations was a necessity.
Notice that on being invited to join Jesus, he invites Jesus into his home.
Eating with someone in the Middle East in those times was a way of showing respect and friendship. You simply never ate with people you didn't respect of disliked. It was not something you did. This was culturally much more significant in that day than it is today.
So within a few hours of getting to know Jesus, they are eating together, and more than that some of Matthews crowd had joined them. Matthew 9 continues...
While Jesus was having dinner at Matthew's house, many tax collectors and sinners came and ate with him and his disciples. 11 When the Pharisees saw this, they asked his disciples, "Why does your teacher eat with tax collectors and sinners?"
I guess that these people felt comfortable around Jesus because Matthew was around Jesus and probably (again an educated guess) they were also comfortable around Matthew.
This suggests that Matthew also has a way of making people feel comfortable with himself and had an open home. This in turn suggests he was probably good at his tax collection career.
What would make a successful man change his ways so much?
Perhaps it was seeing something amazingly different. Seeing a truly amazing man and wanting to learn from him. Matthew perhaps had the tie and money to devote some time to this, but it became an all-encompassing passion and he extended this past the initial following.
He followed Jesus all the time, saw Jesus after his resurrection and was there when he ascended into heaven.
Even the non-biblical writings refer to him. Jewish 3rd century writings called the Talmud Bavli refer to "Mattai" as one of five disciples of "Jeshu".
Where could this guy, Matthew have grown up? The most likely spot is Galilee. He is linked to another disciple by reference to their father. Matthew and James are described as being the "son of Alphaeus".
Matthew 10:3 Says "Philip and Bartholomew; Thomas and Matthew the tax collector; James son of Alphaeus, and Thaddaeus;"
Mark 2:14 says "As he walked along, he saw Levi son of Alphaeus sitting at the tax collector's booth. "Follow me," Jesus told him, and Levi got up and followed him."
We see he was referred to as Levi as well as Matthew. Whether these guys (James and Matthew) were brothers is conjecture. Perhaps they just had fathers with the same name, perhaps it was the same father, so your guess is as good as mine.
Later Christians such as Irenaeus and Clement of Alexandria both indicate that Matthew stayed around Judea for a while teaching about Jesus before going to other countries. This was written in about the 2nd century A.D. so was perhaps accurate.
We have no real proof the 1st gospel was written by Matthew himself, but it is generally believed this is the case.
Matthew and Jesus are linked in history and will be forever. Even the Quran indicates that Matthew was an apostle and in Moslem tradition it is believed that Matthew and Andrew went to Ethiopia to teach about Jesus.
So what could change such a man among men's life in such a way that he changed his life direction forever?
It had to have been of huge significance.
Jesus was the reason. Jesus is the reason for many of us to find our way in life.
Perhaps we need to consider the request directed at us by the simple words Jesus directed at Matthew "Follow me".
He was the son, so it was thought...
...of Joseph, son of Heli
...of Mary, daughter of ....
...of God, who lives for ever and ever Amen!
It was thought! The genealogy in Luke 3 of Jesus starts with some interesting words in verse 23
Now Jesus himself was about thirty years old when he began his ministry. He was the son, so it was thought, of Joseph, the son of Heli,...
They are interesting as Luke is explaining that not everyone knew the truth. Not everyone at the time knew Jesus was the son of God. Many people thought he was the son of Joseph.
Yet we know because Luke has taken the time to investigate this ambiguity. Luke does not start his book with the genealogy as Matthew does. He starts it describing in detail the birth of Jesus. He runs his genealogy back from this birth to Adam.
Luke does this because it is important to understand the full facts of Jesus birth. Luke was a doctor, (See Colossians 4:14) a trained observer of people and he knew better than anyone that the heritage into which a child is born is critical. He also knew that mix-ups at births had disastrous consequences on families thereafter and would have been interesting in seeing if this occurred. He devotes a huge amount of his story to the events around Jesus birth showing they are aligned to what was known about the Hebrew messiah.
The reason is that Luke wants to make sure we know Jesus is the Son of God, not only the son of Joseph. Jesus has his true Father in Heaven, not Joseph on the earth.
He chooses to record the words of Simeon to Mary in Luke 2, "This child is destined to cause the falling and rising of many in Israel, and to be a sign that will be spoken against, 35 so that the thoughts of many hearts will be revealed. And a sword will pierce your own soul too."
This shows Luke spent time with Mary since only Mary and Joseph would have known this. Joseph seems to have died during Jesus younger years so only Mary was left to discuss these things.
We never get told directly who Mary's father was. This is something no-one will ever know for certain. The reason is that it is Jesus Birth that is the crux of history and needs the focus. Mary was important as the one who nurtured the young Jesus, but God is the one who built his manhood.
Jesus is the son of God, he is more perfect than Adam, he is totally sensitive to Holy Spirit and is God, he brought God's peace to us on this Earth but not like the world understands peace, we need to not be troubled or fearful.
God is with us!