---
Friday, November 15, 2013
Looking past the quantum phase of life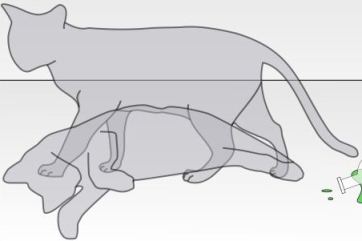 "There is nothing like looking, if you want to find something. You certainly usually find something, if you look, but it is not always quite the something you were after." ~
J.R.R. Tolkien


Today the speed of research is going up exponentially as is our knowledge.



Our internet allows information to be captured and researched in ways that open up the world to millions of people in ways never envisaged before. Yet, true to our God given ability, we adapt and what is new becomes old and normal within a few years.


Where are we going?

This week the quantum computer hit a milestone of being able to be stable at room temperature
for 39 minutes and now the ability to process at speeds about 500 000 times faster than the fastest computers to date is becoming possible.



With it comes complex abilities that will develop into visual differentiation, voice processing and our computing will evolve into a personalised and personality based interactive friendship between man and machine.


Machines will be used to develop machines and

soon machines will be able to deal with complexity and variety
that no human brain can process
.


What then?
What when they get to the point that they outstrip our human thinking capability? ...and they will!


Will we be redundant?

As Christians we have no fear of this
because we know we are more than flesh blood and brain cells.





We are part of the God of the universe and have spiritual worth

that computers will come to recognize, but can never get to themselves.


I have great confidence these mega-brain machines will understand that we as humans have something they could never have
and will want us around to provide that spark of spiritual life that is not based on logic or mathematical certainty. They will need us simply because we are in God's image and connected to the deeper creative force of our universe.


We
are wonderfully made!
We are always connected to God's Spirit...


Where can I go from your Spirit?
Where can I flee from your presence?

8
If I go up to the heavens, you are there;
if I make my bed in the depths, you are there.

9
If I rise on the wings of the dawn,
if I settle on the far side of the sea,

10
even there your hand will guide me,
your right hand will hold me fast.

11
If I say, "Surely the darkness will hide me
and the light become night around me,"

12
even the darkness will not be dark to you;
the night will shine like the day,
for darkness is as light to you. Psalm 139


This is wonderful isn't it?
Computers have no such spirit
and so cannot achieve this connection despite the fact they will get to be much more intelligent that ourselves in the not so distant future.


Computers will not find us redundant but rather important factors in creativity and
necessary to establish true growth of knowledge and truth. The moral guidance of human spirit outstrips any logic that can be applied by science.


We are wonderfully made!
We can say to God...


For you created my inmost being;
you knit me together in my mother's womb.

14
I praise you because I am fearfully and wonderfully made;
your works are wonderful,
I know that full well.

15
My frame was not hidden from you
when I was made in the secret place,
when I was woven together in the depths of the earth.

16
Your eyes saw my unformed body;
all the days ordained for me were written in your book
before one of them came to be.

17
How precious to me are your thoughts,
[
a
]
God!
How vast is the sum of them!

18
Were I to count them,
they would outnumber the grains of sand—
when I awake, I am still with you.


Let's pursue scientific discoveries with confidence knowing they lead us back to the eternal God.


What else could they do?
Fri, November 15, 2013 | link
Thursday, November 14, 2013
Tired and ill, whatís Godís purpose in illness?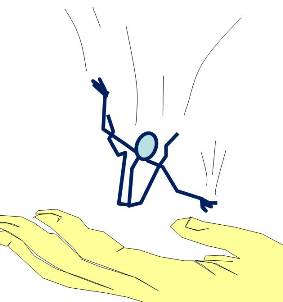 Is sickness from God?
Not always, the bible gives us a picture of how Satan and the evil spirit are involved in illnesses.
Remember how that boy who

had seizures and was suffering was brought to Jesus who healed him? That time it was evil spirits. (see Matthew 17)


Then there is that time that a women with a spinal deformity was near Jesus. He saw her and took pity on her, touched her and her back was healed. (Luke 13). The important religious leaders got upset with him and in his response to them he points out Satan had held her in the pain for eighteen years.


There are more illustrations in the bible, but from these we see that evil can cause sickness. Yet, sometimes God allows sickness for different reasons. One key purpose of being sick is that it slows us down and forces a re-evaluation of priorities.


What is really important becomes evident to us when illness overtakes our lives!
Sometimes the illness causes introspection and reveals something we need to change. Sometimes it is as simple as that we have not been treating our bodies correctly and so it responds by getting ill to tell us to quit doing the wrong things and start doing the right things.


Of course there are serious illnesses that left unchecked can result in death. These are the ones that people fear more than others. Particularly if there is pain involved.


In these circumstances the person if they have a right heart draws closer to God. When they finally go to heaven, it can be a time of relief for those around as they know where the person is and that they are no longer in pain. This drawn out death is sometimes a way of giving people time to come to terms with the situation and that they will no longer be with that person.


Sudden deaths can be scarring and traumatic, leaving much unsaid. Illness leading to death is sometimes a process that helps everyone deal with life's problems and get closure.


Illness is not good, nor bad! It is a force upon our lives that we need to use positively. If it is someone near us who is ill, we are to show compassion and try and assist as Jesus did.


Prayer is critical in these times. If people don't know how to pray, these are good times to learn.


In summary, none of us likes illness, but it can definitely have positive influence if approached from the right perspective.


So today if you are well, lets thank God for that, if not let's use this time wisely and prayerfully.


Have a wonderful day no matter what your circumstances!
Thu, November 14, 2013 | link
Tuesday, November 12, 2013
Devastation, disaster, dread and fear are all topped by loss of hope.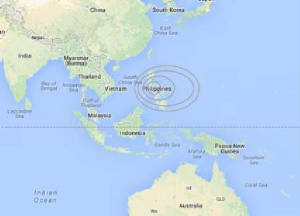 Devastation, disaster, dread and fear are all topped by loss of hope.


They say the death toll will get to about 10000 people. Let us pray they will not lose hope. Let us pray they will receive aid. Let us send aid.


Today I have the flu. As I had a warm bath, got into warm clothes, had a cup of warm tea and some orange juice, sucked on a Halls cough candy, all I could think about was those people who are cold, standing without shelter in a stinking environment, with no food, no medication, no possibility of knowing what tomorrow will bring.


Typhoon Haiyan is now notorious as the strongest typhoon to have a landfall in measured history.



It came aground in Tacloban, a city with about 220 000 people. The force was three times that of hurricane Katrina that hit the USA a few years ago and the country is far less capable of responding.


In Tacloban people need help. We need to send it. I was happy to hear the Canadian government has sent their disaster relief team out. I hope Canadians will donate as the government has said it will match dollar for dollar each donation made.


Let's get involved now!


Nine million people are effected! The Samar province is worst hit. One town is totally destroyed. In other areas 80 to 90% of the homes are destroyed. In places ships were washed ashore.


According to the BBC "Haiyan brought sustained winds of 235km/h (147mph), with gusts of 275 km/h (170 mph) and waves as high as 15m (45ft). In some places, as much as 400mm (15.75 inches) of rain fell."


What is the Christian response?
We pray, we donate and help! We do what we can to help those who God loves and cannot help themselves. We respond in love, immediately!


Today if you have some spare change or money you can do without, please send the money to the Philippines. They need it badly and it may save someone's life.



We need to give hope...it's the only thing many people can cling to in this disasterous time!
Tue, November 12, 2013 | link
Monday, November 11, 2013
Seal on the stone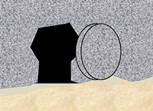 "The great seal of truth is simplicity." ~ Herman Boerhaave


Great men look for simplicity in the world around us.
Complex solutions are often rejected simply because we know at some internal level that the simple things work best.


Einstein said there are "Three Rules of Work: Out of clutter find simplicity; From discord find harmony; In the middle of difficulty lies opportunity."


Today's world is one of clutter, one of discord, one of complexity.


Common sense, a deeply desired commodity of yesterday, seems to be an item selected at random whenever the whim takes us.
Instead we are flighty in thoughts, intensions and even in desires. Our goals are often selfish and our objectives diverse.


Where is simplicity?
How often do we desire to distil complexity down to a few finite elements? How often in looking for answers do we also insist on truth?


Years ago the powerful leaders of the time had a problem.
A complex problem! There was this person they considered was instigating crowds to focus on the core truths of their religious system and in so doing was exposing the selfish money making schemes that had come to reside in the traditional religious practises.


The got together and hatched a complex plan to have him killed. It involved two different judicial systems that they had to convince to kill him. Contriving charges they undermined truth in first one then in the next judicial system to get him killed.


Success! He was given a criminals death! A solution was at hand!


Then, they found they had another problem. He had said he would come alive again after death within three days.


While this seemed ludicrous, they were not so sure.
In fact they almost believed that to be true.
He had done such amazing things while alive. Here's the story, it's in the bible in Matthew chapter 27…


The next day, the one after Preparation Day, the chief priests and the Pharisees went to Pilate. 63 "Sir," they said, "we remember that while he was still alive that deceiver said, 'After three days I will rise again.' 64 So give the order for the tomb to be made secure until the third day. Otherwise, his disciples may come and steal the body and tell the people that he has been raised from the dead. This last deception will be worse than the first."


65
"Take a guard," Pilate answered. "Go, make the tomb as secure as you know how." 66 So they went and made the tomb secure by putting a seal on the stone and posting the guard
.


Pretty simple they thought. Lock up the tomb for the three days to ensure nothing happens.
They even put a seal on the entrance.
Seals in those days were intricately carved cylinders that when rolled across wet clay left impressions of words and images that were unique to the cylinder, making it impossible for other to copy since touching the original destroyed it.


In all probability, they packed clay around that opening and ran that seal all the way around. The slightest movement would crack that seal.


Then, to be very sure, they put a guard outside.


How many soldiers would that be?


Well, the minimum would be four men!


Each man then being capable of taking a three hour watch duty during the night while the others slept. Four seems to be a common guard number John 19:23 seemed to indicate that as well when is said of Jesus on the cross.


When the soldiers crucified Jesus, they took his clothes, dividing them into four shares, one for each of them, with the undergarment remaining. This garment was seamless, woven in one piece from top to bottom.


Seems to indicate four is just about right, doesn't it?


So, here is this tomb, well protected and sealed.
I guess the people wanting to protect their selfish interests considered this a job well done.


Nobody was going to steal that body!


Simplicity is however the fact that this man they killed was who he said he was, the son of God.


A mere seal and guard was not going to stop him!


We read…After the Sabbath, at dawn on the first day of the week, Mary Magdalene and the other Mary went to look at the tomb.


2
There was a violent earthquake, for an angel of the Lord came down from heaven and, going to the tomb, rolled back the stone and sat on it. 3 His appearance was like lightning, and his clothes were white as snow. 4 The guards were so afraid of him that they shook and became like dead men.


It seems like these hardy soldiers passed out from fear. It must have been very scary!


I assume the women arrived a few moments later, once the scariness was over, since the bible then says…


The angel said to the women, "Do not be afraid, for I know that you are looking for Jesus, who was crucified. 6 He is not here; he has risen, just as he said. Come and see the place where he lay. 7 Then go quickly and tell his disciples: 'He has risen from the dead and is going ahead of you into Galilee. There you will see him.' Now I have told you."


8
So the women hurried away from the tomb, afraid yet filled with joy, and ran to tell his disciples.


The seal that was on that tomb proved that Jesus had risen!
The guard made this a absolute fact.
Those trying to undermine God, found they supported him.


So what about these guards? What happens to a guard that failed in their duty?


Let's look to history for some facts, I am quoting from a web site http://sntjohnny.com/front/guards-at-the-tomb-the-discipline-of-the-roman-soldier/2201.html


A 1928 academic work by Dr. George W. Currie titled The Military Discipline of the Romans from the Founding of the City to the Close of the Republic systematically lists all examples of infractions recorded in a wide variety of sources, groups them by periods, and describes what the consequences were. One of his basic conclusions is that the Romans were extremely severe upon their own soldiers throughout their rule.


Salient examples include an instance in 390 BC when some Roman guards were asleep on duty and the Citadel of Rome was attacked; the particular guard at fault was subsequently thrown from a cliff. In 322/295 BC, two legions yielded their post. Men were selected from the offenders by lot, and put to death. In 280/271, guards were scourged and beheaded, and their bodies dishonored. In 205 BC, guards allowed items to be stolen from a temple. They had to pay back the value of the items two-fold, or else be put to death. A similar consequence was put upon the guards that allowed two ships to be captured. In 39 BC, two centuries (presumably about 200 men) failed to prevent a lieutenant and his men from being ambushed. The consequence was decimation: every tenth man was counted off, and the selected men were put to death
.


Guards were not dealt with well if they failed to be disciplined. These four that failed to protect the tomb would have been extremely scared, firstly by what happened, but secondly by what could happen because they had failed. Notice how they react…


While the women were on their way, some of the guards went into the city and reported to the chief priests everything that had happened. 12 When the chief priests had met with the elders and devised a plan, they gave the soldiers a large sum of money, 13 telling them, "You are to say, 'His disciples came during the night and stole him away while we were asleep.' 14 If this report gets to the governor, we will satisfy him and keep you out of trouble." 15 So the soldiers took the money and did as they were instructed. And this story has been widely circulated among the Jews to this very day.


They head to the priests who concocted the plans in the first place because reporting to their superior could have meant death. By placating the people who would be most concerned, perhaps they could save their lives. It worked. Yet the story they us is ludicrous. The stone would have had the broken seal on it. How likely could some untrained men have overcome armed guards without injuring them?


Stole the body? What nonsense!


Then to prove this was nonsense, Jesus appeared alive!


Sometimes the simples answer is the best. Truth is often found in the simple answer.


Jesus is the son of God and did rise from the dead!


It fits the facts.


Now here is another simple question…what will we do about it now that we know this is a fact? How will that change how we do things today?
Mon, November 11, 2013 | link
---
If you want to see a short blog describing a perspective on what I believe click here
Rift in Evil

By Ken X Briggs

Published:

September, 2010

Format:

Perfect Bound Softcover

(B/W)

Pages:

208

ISBN: 9781450250894

Available from Barnes and Noble, Amazon, iUniverse.
Credit cards are acceptable on sites having Ken's books:



Ken's book covers are displayed below. . .

This suspense thriller centers on Kiara, a beautiful young woman pursued by a murderous group of people, who relentlessly and ruthlessly hunt her and her sisters. Kiara has no idea why she is being targeted! When Kiara and her family turn to the law for help, this fails. Her pursuers' powers reach deeply into the political and law enforcement world. Family support for her dwindles when they too have to flee her pursuers. Can Kiara escape the clutches of both the law and dishonest big business? With the media broadcasting that Kiara and friends are dangerous and subversive, can Kiara clear her name and bring her pursuers to justice?

To purchase Kiara's Pursuer ebook @ $1.99

kindle version click here,

To contact the author contact Author@KenXBriggs.com

The town of Zinaville is dropped into a spiral of evil causing a young man and a beautiful but abused woman to launch into an investigation that unveils an evil conspiracy.

A horrific mining accident results in Joshua Robyn's father being killed. Joshua struggles both with himself and his townsfolk as he tries to make sense of an incomprehensible situation. Is it an accident or a murder? Why is there a seeming link to evil? Why is his work environment suddenly threatening? What is the conspiracy about and what are they trying to do? As action moves dramatically from exotic African grasslands to the heart of North America's cities, the plot unfolds and the pace quickens. Will there be time? Why is a beautiful abused young woman in the center of this plot?

Evil tendrils tighten on their lives and the interplay between the visible and invisible world shows opposing forces at work.

Will there be a rift in evil?

Will they be able to stop the evil in time?

Published:

September, 2010

Format:

Perfect Bound Softcover

(B/W)

Pages:

208

ISBN: 9781450250894

Available from Barnes and Noble, Amazon, iUniverse. Chapters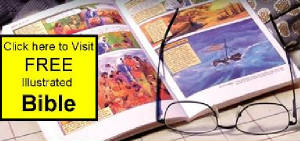 May you be blessed today!