---
Wednesday, November 20, 2013
Freedom of religion, really?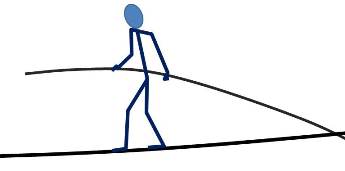 I guess that means limited freedom and only some religions?


What is freedom?


I assume we can agree that
freedom is the ability to act, speak and think as we want to without being imprisoned or enslaved.


In first world countries this is a right interwoven into the fabric of society.
It was not always so, and for many countries it still is not so.


On Sunday the news that the Egyptian committee is redoing the constitution and has taken out restrictions on the church was welcome. Now it will again be legal for Christians to build and maintain their churches. Yet, it remains to be seen if the Egyptian public will ratify this.Let's hope and pray they do!


In many countries freedom of religion is not so and this is particularly true in many parts of Africa
. In Eritrea 150 Christians were imprisoned for praying together. Then, Islamist militants are causing chaos in much of central Africa and the Central African Republic christians believe another civil war is eminent (perhaps with genocide) due to Muslim insurgency.


What is freedom in these cases?


Is this freedom for the Muslims, or freedom for the Christians, or for neither, or both groups?


To me, it almost seems like a lot of the Muslim world is where the Christian world was in the Middle Ages.


Many Muslims are believing that forcing others into their religion is the right way of doing things.


This is simply not going to work!
God created us in his image with a sense of justice.
Abuse does not make true believers, only suppressed haters of the religion.


The Christian way is love
, but even Christians have to protect people from abuse. Let's learn the practice that we can love the person even if we do not agree with their views. That we should be able to live alongside others who are different from us without being fearful that their practices will damage us, simply because everyone should understand and respect each other.


I am Christian,
but I will fight for the right for everyone to have the freedom to follow their religions practices
provided they adhere to basic human rights.

When this is not the case, respect for others has been lost. At that time, there is not much stopping conflict. Let's pray that it doesn't come to that!


Let's pray that we never have to get to that point. Then if that point is reached, let's remember how much God told us to forgive. Let's fight wrong respectfully of the person even if we hater what they do.


That is very hard to do, but it is what God advises and what God advises is always for the best.


I do hope you agree!



A man walking a tightrope is free, not to do anything but rather to go forward, backwardsor fall. Freedom is always in terms of constraints. Let's pray people will start to understand that and step forward keeping a balanced view with courage in their hearts. Let's know that respect for others at all times should be one of the biggest constraints.




Let's pray for those who live under fear for their safety simply because they love God the way we do, but have to live where others abuse them.


Have a blessed day of freedom in your life, in Christ!
Wed, November 20, 2013 | link
Tuesday, November 19, 2013
How far does lack of integrity take us? The Rob Ford saga...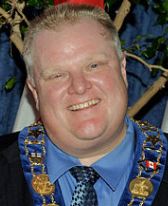 How far does lack of integrity take us?


"Real integrity is doing the right thing, knowing that nobody's going to know whether you did it or not." ~ Oprah Winfrey


Toronto's mayor Rob Ford has been hitting headlines all over the world.
Why?


Well this guy, is simply incapable of being truthful, and only when he is caught out, does he finally admit to it.
Not such a strange pattern for today's modern world is it?


How many of us think that way?


How many of those younger than us think that way?


Ford had to admit to using foul language, using crack cocaine, binge drinking, making threats to kill people and more.
This he did after he was found out.


Then, the city council asks him to resign and he refuses. He claims he was put there by the voters and only they can take him out.


Is that integrity?




Integrity is a consistency in actions, values and ways of doing things and should reflect honesty, uprightness, morality, sincerity, trustworthiness and truth.


Proverbs 10:9 says


Whoever walks in integrity walks securely,
but whoever takes crooked paths will be found out.


Rob Ford sure walked into that one didn't he?


How about Proverbs 11:3


The integrity of the upright guides them,
but the unfaithful are destroyed by their duplicity


I think Rob Ford came into collision with that one too!


Consider Proverbs 19:1


Better the poor whose walk is blameless
than a fool whose lips are perverse.


I think this one is labelling Rob Ford a fool!


Yet what would God think of what he has been doing?


The Lord detests lying lips,
but he delights in people who are trustworthy
.


I guess that means what Ford has been doing is rather detestable to God right?


Before we polish our crowns too much looking at the detestable practices of the Toronto Mayor,
we should however consider if we are not doing similar things.


When last did we spin out what we consider a small white lie for the "greater good".


Ford was just doing that from his perspective.


Ford still sees himself as serving the city and doing "greater good".
The few things he did is to him just character aberrations that anyone could have, he should be counted on what he achieves.


There are not scales on which we get to weigh up our right and wrong
in order to determine what proportion of our lives activities line up to a reading on that scale.


No, God says in 1 john 5:17
All
wrongdoing is sin


One blot messes up everything.
We are not immune. We are all sinners!


Yet, God forgives!
Amazingly if Rob Ford asks God for forgiveness it is immediate. If we ask for forgiveness it is immediate.


The consequences of our sin will however continue to flow in this life unless God decides to intervene even there.


We need to switch our minds into the mode of keeping ourselves pure.


How is this done?


By simply letting God know as soon as we know that we have sinned and asking him to take it away if we honestly try to never do it again. God loves us and wants us to succeed and live a sinless life. Not because we do not sin, but because Jesus has already paid for our sins.


This means with true repentance comes true forgiveness and new life.


Isn't that great?
I hope our mayor can learn that lesson!
Tue, November 19, 2013 | link
---
If you want to see a short blog describing a perspective on what I believe click here
Rift in Evil

By Ken X Briggs

Published:

September, 2010

Format:

Perfect Bound Softcover

(B/W)

Pages:

208

ISBN: 9781450250894

Available from Barnes and Noble, Amazon, iUniverse.
Credit cards are acceptable on sites having Ken's books:



Ken's book covers are displayed below. . .

This suspense thriller centers on Kiara, a beautiful young woman pursued by a murderous group of people, who relentlessly and ruthlessly hunt her and her sisters. Kiara has no idea why she is being targeted! When Kiara and her family turn to the law for help, this fails. Her pursuers' powers reach deeply into the political and law enforcement world. Family support for her dwindles when they too have to flee her pursuers. Can Kiara escape the clutches of both the law and dishonest big business? With the media broadcasting that Kiara and friends are dangerous and subversive, can Kiara clear her name and bring her pursuers to justice?

To purchase Kiara's Pursuer ebook @ $1.99

kindle version click here,

To contact the author contact Author@KenXBriggs.com

The town of Zinaville is dropped into a spiral of evil causing a young man and a beautiful but abused woman to launch into an investigation that unveils an evil conspiracy.

A horrific mining accident results in Joshua Robyn's father being killed. Joshua struggles both with himself and his townsfolk as he tries to make sense of an incomprehensible situation. Is it an accident or a murder? Why is there a seeming link to evil? Why is his work environment suddenly threatening? What is the conspiracy about and what are they trying to do? As action moves dramatically from exotic African grasslands to the heart of North America's cities, the plot unfolds and the pace quickens. Will there be time? Why is a beautiful abused young woman in the center of this plot?

Evil tendrils tighten on their lives and the interplay between the visible and invisible world shows opposing forces at work.

Will there be a rift in evil?

Will they be able to stop the evil in time?

Published:

September, 2010

Format:

Perfect Bound Softcover

(B/W)

Pages:

208

ISBN: 9781450250894

Available from Barnes and Noble, Amazon, iUniverse. Chapters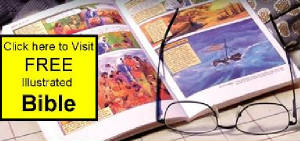 May you be blessed today!