---
Friday, July 18, 2014
Depression pulls me down painfully, how do I escape?
Depression pulls me down painfully, how do I escape?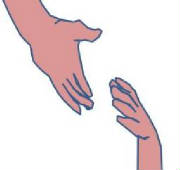 I didn't want to wake up. I was having a much better time asleep. And that's really sad. It was almost like a reverse nightmare, like when you wake up from a nightmare you're so relieved. I woke up into a nightmare." ~ Ned Vizzini, It's Kind of a Funny Story


Tendrils of pain...fish hooks of anguish claw into my mind and soul, dragging me down like a modern Gulliver in the land of evil Lilliputians that have sharp agonising control of my life. Thoughts sluggishly turn to despair. Why? Why me? Why is there no way out? Why is life so hard?


The words tumble around my brain, none making sense. All hurting!


Why?


Evil is evil and they say there is a way out. Yet to do so means I have to give up everything. I have to give up my life! Not physically as that would mean I will forever be in this horrible state or worse. They say Hell is like that. Eternity in this state without death would be the worst I could imagine. I understand that is what hell is now. I can understand that. Hell is this pain and worse, forever! I don't want that! I want release! I want to rise above all this and become who I should be. But it is so hard.


God saves they say, but they don't say how far we can go down before he does. Does he see me? Does he hear my anguish?


From the distance I can feel that outstretched hand offering help. To get it I have to give up my lies, my distortions of truth, my masks, my false statements about myself. I have to give up my view of pleasures, even my view of pain.


I have to take that hand. Can I? Will I?


I know Jesus is there. Many have told me. I know they say God is love yet why am I like this, if this is true?


Why?


Is it perhaps because I refuse to accept the love of the God of the universe? Is it because I want so badly to deny he exists. To deny Jesus walked this earth?


The fish hooks in my soul are pulling me away from Him again. I must follow.


Or must I?


What if I accept Jesus is actually who he says he is?


What if I believe his promise to help?


They say he will help. He will remove the bondages of sin as I confess and allow them to go. The fish hooks of evil will no longer have control. I will be free.


I am stubborn. How stubborn am I?


Stubborn enough to die into this eternity of pain.


Jesus knew pain! He understands. Somehow I know that. I know he loves me. Distantly I feel it.


I must move to him.


I cannot!


The fish hooks cut into me again..


Yet, that heavenly hand moves through the mire of darkness towards me. Loving! Kind!


"I am not worth anything" I scream. "Nobody loves me!"


"I do!" I hear the answer in my spirit. "I died in love for you,..."


It's incredible! I must have the courage to accept God's hand.


"... ask me to help! Give me your life and I will give it back free from evils control!"


Can I?


It's my choice.


Pray for me!


[If you feel this way, know Jesus IS the answer. Ask Him to help. Find Christians and ask them to help. Open the bible. Read psalms. Know God will be victorious. Jesus loves you]
Fri, July 18, 2014 | link
---
If you want to see a short blog describing a perspective on what I believe click here
Rift in Evil

By Ken X Briggs

Published:

September, 2010

Format:

Perfect Bound Softcover

(B/W)

Pages:

208

ISBN: 9781450250894

Available from Barnes and Noble, Amazon, iUniverse.
Credit cards are acceptable on sites having Ken's books:



Ken's book covers are displayed below. . .

This suspense thriller centers on Kiara, a beautiful young woman pursued by a murderous group of people, who relentlessly and ruthlessly hunt her and her sisters. Kiara has no idea why she is being targeted! When Kiara and her family turn to the law for help, this fails. Her pursuers' powers reach deeply into the political and law enforcement world. Family support for her dwindles when they too have to flee her pursuers. Can Kiara escape the clutches of both the law and dishonest big business? With the media broadcasting that Kiara and friends are dangerous and subversive, can Kiara clear her name and bring her pursuers to justice?

To purchase Kiara's Pursuer ebook @ $1.99

kindle version click here,

To contact the author contact Author@KenXBriggs.com

The town of Zinaville is dropped into a spiral of evil causing a young man and a beautiful but abused woman to launch into an investigation that unveils an evil conspiracy.

A horrific mining accident results in Joshua Robyn's father being killed. Joshua struggles both with himself and his townsfolk as he tries to make sense of an incomprehensible situation. Is it an accident or a murder? Why is there a seeming link to evil? Why is his work environment suddenly threatening? What is the conspiracy about and what are they trying to do? As action moves dramatically from exotic African grasslands to the heart of North America's cities, the plot unfolds and the pace quickens. Will there be time? Why is a beautiful abused young woman in the center of this plot?

Evil tendrils tighten on their lives and the interplay between the visible and invisible world shows opposing forces at work.

Will there be a rift in evil?

Will they be able to stop the evil in time?

Published:

September, 2010

Format:

Perfect Bound Softcover

(B/W)

Pages:

208

ISBN: 9781450250894

Available from Barnes and Noble, Amazon, iUniverse. Chapters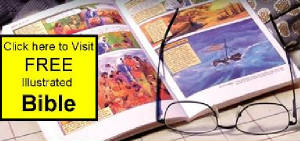 May you be blessed today!