---
Thursday, November 20, 2014
Running ahead…loses the race
Running ahead…loses the race


Why should we be in such desperate haste to succeed, and in such desperate enterprises? If a man does not keep pace with his companions, perhaps it is because he hears a different drummer. ~ Henry David Thoreau


Chasing dreams, desires and dangerous goals seems so much of today's living doesn't it?


Life goals seem to push us in this direction
, and we need to think about whether we need to have the same approach when it comes to our spiritual life. Does joy come from frenetic struggles to achieve.


I was reading John the apostle's writing to a lady of that early church era just after Jesus had left the earth in human form and Holy Spirit had joined the believers.


He says in 2 John…


9
Anyone who runs ahead and does not continue in the teaching of Christ does not have God; whoever continues in the teaching has both the Father and the Son.


God has no wish for us to run ahead of his planning.
Inability to discern and follow God's direction, inability to stay in tune with Holy Spirits guiding is a significant failing. John says they do not have God.


We can pull ourselves from that place where our heavenly Father guides us moment by moment.


That is then our doing, not His.


Let's not do that today.
Thu, November 20, 2014 | link
Wednesday, November 19, 2014
I don't want to face the day…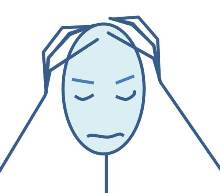 I don't want to face the day…


They say that it's a good day when your feet hit the ground when you get up. They're right but why is taking those first steps so difficult sometimes?

Reluctant to face this morning, … this day?

Looking at life can sometimes be daunting
and we may want to avoid what we think is going to be pain.


It's hard to step towards something we think is going to cause some anxiety or stress.


Nobody finds it easy to do.
Not even God!

Jesus who is God, when he became a man like us, had this exact problem one evening. He had finished supper and went out into a garden to contemplate what he knew he had to face the next day.


This was hard to do, very hard!


The bible says…


Jesus went out as usual to the Mount of Olives, and his disciples followed him. 40 On reaching the place, he said to them, "Pray that you will not fall into temptation." 41 He withdrew about a stone's throw beyond them, knelt down and prayed, 42 "Father, if you are willing, take this cup from me; yet not my will, but yours be done." 43 An angel from heaven appeared to him and strengthened him. 44 And being in anguish, he prayed more earnestly, and his sweat was like drops of blood falling to the ground
. Luke 22


Nothing easy about that experience, right?


Anguish!

Some days we look into our future and feel anguish.


Let's see how Jesus dealt with it.


He prayed!


Have we prayed about today?
Have we drawn close to the one who loves us dearly and asked Him to look after us?


We can plead with Jesus and the Father to remove the strain for the day
. It is God's choice not ours, since some things we experience as pain actually do good for the world around us and strangely enough, even for us.


We need to allow God to direct our lives to enable us to fulfill our destiny.


Life with a purpose comes from following God's direction.


If Jesus had ran away from the pain and strain, we would be in a horrible place today. He didn't, we are able to connect directly with God and get leading as a result of Jesus courage.


Our tasks are fortunately lesser and more easily accomplished.


That doesn't mean they are not hard for us. They are!


We struggle with them, but we need to know that Jesus understands our strain.
He isn't a God out there, but a God who is right alongside us. He has experienced where we are. He can show us the best way to overcome the strain.


God loves us!


That's what makes those first steps of the day possible and confident. No matter what we face, God faces it together with us!


That's the great news for today isn't it?


Wed, November 19, 2014 | link
Tuesday, November 18, 2014
Is God's word truth?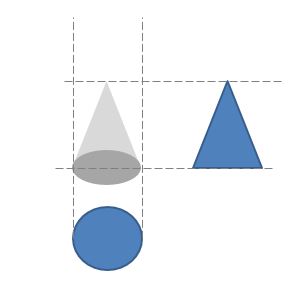 Is God's word truth?


Sanctify them by the truth; your word is truth
. ~Bible, NIV, John 17:17


Truth is elusive in today's world isn't it?


Rather like looking at a cone but seeing either a circle or triangle because we have a specific perspective that doesn't allow us to see the whole. One person looks from underneath seeing only a circle, another from the side and sees only the triangle.


The truth, which is the cone, is not seen by either of these two people and they can have arguments as to which is right, but the arguments are moot once they understand they are viewing a cone.


John says that truth is central
. He says

God's word is truth

and when we look at the opening to this piece of writing we will understand by the word "word", John is referring to God's "logos" or the "word" that is revealed by Jesus and the biblical scriptures and perhaps by nature as a whole. He points out in John 1 that "

In the beginning was the Word, and the Word was with God, and the Word was God.

"


Later he reports "

When he saw Jesus passing by, he said, 'Look, the Lamb of God

!'"


Jesus was the word and that word is truth
.

This means John is pointing out Jesus and truth are the same, and that Jesus and God are the same. He is also pointing out that Jesus and God are true representations of truth.


Yet in the quote above he says "

Sanctify them by your truth

".

The "them" he is referring to is you, me and all people of our earth that have accepted that Jesus is God, that he died for our selfish, ignorant and nasty acts, and that he rose from the dead to go to heaven from where he will review all we do in our lives and then judge each of us fairly according to what we have done.

That's something we should consider as we go about our daily activities isn't it?


That word

"Sanctify"

is a churchy word
. We don't use it in common talk anymore. If we Goggle what it means we get…


verb:

·
set apart as or declare holy; consecrate,


·
make legitimate or binding by religious sanction.


·
free from sin; purify.


It seems to mean… set apart and purified for God's use and purpose.

Do we think of ourselves in that way?

Probably not!


Are we set apart and purified for God's use and purpose?


We should be! That is what it means to be a Christian!


To the extent we are able to in humility submit to the great purposes God has for us, to that extent that we give God glory, to that extent we become fulfilled.


This is a difficult teaching to accept, but a wonderful one to experience.


Think about it, and when you are ready all you need is a short prayer to make it happen.


Something like…
Sanctify me by the truth; your word is truth. You father God as Jesus make the difference and I want to hand over control of my life to your truth, to you, to be enabled to make a difference for you in this world that you created and keep going second by second. Take me, purify me and use me dear lord
!


Tue, November 18, 2014 | link
---
If you want to see a short blog describing a perspective on what I believe click here
Rift in Evil

By Ken X Briggs

Published:

September, 2010

Format:

Perfect Bound Softcover

(B/W)

Pages:

208

ISBN: 9781450250894

Available from Barnes and Noble, Amazon, iUniverse.
Credit cards are acceptable on sites having Ken's books:



Ken's book covers are displayed below. . .

This suspense thriller centers on Kiara, a beautiful young woman pursued by a murderous group of people, who relentlessly and ruthlessly hunt her and her sisters. Kiara has no idea why she is being targeted! When Kiara and her family turn to the law for help, this fails. Her pursuers' powers reach deeply into the political and law enforcement world. Family support for her dwindles when they too have to flee her pursuers. Can Kiara escape the clutches of both the law and dishonest big business? With the media broadcasting that Kiara and friends are dangerous and subversive, can Kiara clear her name and bring her pursuers to justice?

To purchase Kiara's Pursuer ebook @ $1.99

kindle version click here,

To contact the author contact Author@KenXBriggs.com

The town of Zinaville is dropped into a spiral of evil causing a young man and a beautiful but abused woman to launch into an investigation that unveils an evil conspiracy.

A horrific mining accident results in Joshua Robyn's father being killed. Joshua struggles both with himself and his townsfolk as he tries to make sense of an incomprehensible situation. Is it an accident or a murder? Why is there a seeming link to evil? Why is his work environment suddenly threatening? What is the conspiracy about and what are they trying to do? As action moves dramatically from exotic African grasslands to the heart of North America's cities, the plot unfolds and the pace quickens. Will there be time? Why is a beautiful abused young woman in the center of this plot?

Evil tendrils tighten on their lives and the interplay between the visible and invisible world shows opposing forces at work.

Will there be a rift in evil?

Will they be able to stop the evil in time?

Published:

September, 2010

Format:

Perfect Bound Softcover

(B/W)

Pages:

208

ISBN: 9781450250894

Available from Barnes and Noble, Amazon, iUniverse. Chapters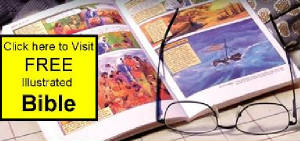 May you be blessed today!