---
Thursday, November 27, 2014
Organic material found on a comet, so what?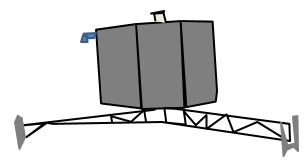 Organic material found on a comet, so what?


I have just gone over my comet computations again, and it is humiliating to perceive how very little more I know than I did seven years ago when I first did this kind of work. ~ Maria Mitchell


The landing on and sampling of the comet has been in the news and one report indicated they had found

"organic compounds"

.


We await information to know what these are.


Let's assume for example that it is the greatly awaited discovery of DNA from elsewhere.


Does that disprove God created on Earth?


Many will say that evolution did it using the DNA (because there is no way DNA could have self-produced on Earth according to current knowledge).


I tend to disagree as firstly God would need to have protected and cultivated that useless DNA making sure that it took root in a very hostile environment, and then sustaining it in the same.


Yet I disagree even more, because

it still does not answer the question of how DNA was created

.

We know the atmospheres and origins of planets don't have nurseries for DNA. Where did it come from?


We are so immature in our thinking as humans when we try to discount God.


Currently we cannot even consider life existing without God's help. There is no other logical conclusion whichever way you try and assemble the facts.


People who jeer at believers have no idea how hard foolish they are since without God they so far cannot exist.


As far as science is concerned that is!
Thu, November 27, 2014 | link
Wednesday, November 26, 2014
Letís see to it that we do not refuse him who speaks.
Let's see to it that we do not refuse him who speaks.


Perhaps the surest test of an individual's integrity is his refusal to do or say anything that would damage his self-respect. ~ Thomas S. Monson


Today a war is fought daily in the hearts of men. A war between selfishness and self-respect. The peace is unsettled with compromise and refusal to accept either position in a holistic manner. Both are accepted in different contexts and the person who is the common area and battleground simply gives in to each as the demand of circumstances become evident.


I guess from my simplistic perspective
the problem lies in that word self
and as long as we ignore God our self is left in the lurch, unstably tottering between selfish extremes.


God speaks!


He uses the natural order of the world to communicate, he used the words in His book the bible, he uses people who explain what Jesus said (this blog is one example), he uses our conscience before we sear it with selfishness.


God talks to us,
but often we ignore the words, impressions, or simply deny their existence and power.


In our modern first world society, an untruth is told.


Much of the public perception projected into the world
is that Christianity is a self-absorbed, guilt ridden, anti-community sect of society that preys on hurt people.


Each of these statements are lies.

Jesus told us to love others and God. (Mark 12:30-31) we are to be other focussed.


We are set free from guilt.
"His love for those who have respect for him is as high as the heavens are above the earth. He has removed our lawless acts from us as far as the east is from the west."
Psalm 103


We are to be a light to the community and world.
"Let your light shine before men in such a way that they may see your good works, and glorify your Father who is in heaven.
Matthew 5:16


We are to align our self-respect and self-concept with God's view of us.
He died to enable us, impure as we are to be connected with the God of the Universe for eternity (and that's a very long time).


We are to overcome the war of selfishness and self-respect by removing the "self" part of the equation and putting Jesus central as the path to God the Father and allowing Holy Spirit to be our guide on the path to purity.


So in Paul, that ancient great Christian's words, "
See to it that you do not refuse him who speaks. If they did not escape when they refused him who warned them on earth, how much less will we, if we turn away from him who warns us from heaven? … Therefore, since we are receiving a kingdom that cannot be shaken, let us be thankful, and so worship God acceptably with reverence and awe, for our "God is a consuming fire."
Hebrews 12


Wed, November 26, 2014 | link
Tuesday, November 25, 2014
Good health is temporary and itís extended as a gift from God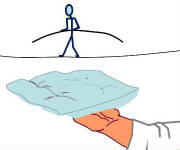 My trust in God flows out of the experience of his loving me, day in and day out, whether the day is stormy or fair, whether I'm sick or in good health, whether I'm in a state of grace or disgrace. He comes to me where I live and loves me as I am.~Brennan Manning


Is wanting to have an easy, long life without anxiety or hard work what we should aim for?


Periods of relief are important but our Christian teaching suggest that we are not here for easy times and a free ride. We are here with a purpose and directions for our lives that are often difficult, burdened and uncomfortable.


Jesus said to his disciples, "Whoever wants to be my disciple must deny themselves and take up their cross and follow me. For whoever wants to save their life will lose it, but whoever loses their life for me will find it. What good will it be for someone to gain the whole world, yet forfeit their soul? Or what can anyone give in exchange for their soul? For the Son of Man is going to come in his Father's glory with his angels, and then he will reward each person according to what they have done. Matt 16


It's easy to misunderstand what Jesus said.

Let's make this real to today.


Jesus said something like this…


Whoever wants to learn from me, follow me and do things I have done, needs to put others and myself first, we need to carry the tools that others will use to hurt or kill us with us, and follow me. Don't choose this and you will lose everything in life, choose this and you gain everything in life. What good is it to be wealthier than Bill Gates, yet give up your spirit and body to hell? What can you pay or barter to get your spirit and body from going to hell? …


Is this an easy message? Is it one that promises an easy life?


That is not to say we are not to pray and ask for health, guidance and joy.


We should!




Here is what John says in his third letter he writes to Christians…


Dear friend, I pray that you may enjoy good health and that all may go well with you, even as your soul is getting along well. It gave me great joy when some believers came and testified about your faithfulness to the truth, telling how you continue to walk in it. I have no greater joy than to hear that my children are walking in the truth.
3 John


If John can pray for good health, so can we!


God is good! He often eases our way, but he always guides us.


We need to be like David and say…


Even though I walk

through the darkest valley,

I will fear no evil,

for you are with me;

your rod and your staff,

they comfort me.
Psalm 23


Note the rod and staff comfort. How? A tap here ,a smack there, to get us to miss out on worse dangers and getting off course.


We are under protection, but the protection is not without it's pains and constraints. We need to know that whatever happens is for our good, not our damage.
God is truth, God is love.


Our God, my loving God is to be trusted.


Let's trust him through the tough times today!


Tue, November 25, 2014 | link
---
If you want to see a short blog describing a perspective on what I believe click here
Rift in Evil

By Ken X Briggs

Published:

September, 2010

Format:

Perfect Bound Softcover

(B/W)

Pages:

208

ISBN: 9781450250894

Available from Barnes and Noble, Amazon, iUniverse.
Credit cards are acceptable on sites having Ken's books:



Ken's book covers are displayed below. . .

This suspense thriller centers on Kiara, a beautiful young woman pursued by a murderous group of people, who relentlessly and ruthlessly hunt her and her sisters. Kiara has no idea why she is being targeted! When Kiara and her family turn to the law for help, this fails. Her pursuers' powers reach deeply into the political and law enforcement world. Family support for her dwindles when they too have to flee her pursuers. Can Kiara escape the clutches of both the law and dishonest big business? With the media broadcasting that Kiara and friends are dangerous and subversive, can Kiara clear her name and bring her pursuers to justice?

To purchase Kiara's Pursuer ebook @ $1.99

kindle version click here,

To contact the author contact Author@KenXBriggs.com

The town of Zinaville is dropped into a spiral of evil causing a young man and a beautiful but abused woman to launch into an investigation that unveils an evil conspiracy.

A horrific mining accident results in Joshua Robyn's father being killed. Joshua struggles both with himself and his townsfolk as he tries to make sense of an incomprehensible situation. Is it an accident or a murder? Why is there a seeming link to evil? Why is his work environment suddenly threatening? What is the conspiracy about and what are they trying to do? As action moves dramatically from exotic African grasslands to the heart of North America's cities, the plot unfolds and the pace quickens. Will there be time? Why is a beautiful abused young woman in the center of this plot?

Evil tendrils tighten on their lives and the interplay between the visible and invisible world shows opposing forces at work.

Will there be a rift in evil?

Will they be able to stop the evil in time?

Published:

September, 2010

Format:

Perfect Bound Softcover

(B/W)

Pages:

208

ISBN: 9781450250894

Available from Barnes and Noble, Amazon, iUniverse. Chapters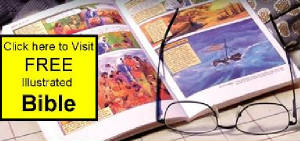 May you be blessed today!