---
Thursday, January 22, 2015
Getting older- can it be done with grace
"It is not grey hair that makes one respectable but character." ~ Rana Junaid Mustafa Gohar


Time moves onwards. It is said the young want to be old, and the old, young.

The young fear death, and the old that are in pain see death as a welcome release.

We all pass through ages in our lives, even the greatest of us. Take a look at the bible accounts of Moses.


BIRTH

Now a man of the tribe of Levi married a Levite woman, 2 and she became pregnant and gave birth to a son. When she saw that he was a fine child, she hid him for three months
.-Exodus 2


YOUNG MAN'S AGGRESSION

11
One day, after Moses had grown up, he went out to where his own people were and watched them at their hard labor. He saw an Egyptian beating a Hebrew, one of his own people. 12 Looking this way and that and seeing no one, he killed the Egyptian and hid him in the sand.-
Exodus 11


MIDLIFE CRISIS

7
Moses was eighty years old and Aaron eighty-three when they spoke to Pharaoh
.-Exodus 7


NEEDING SUPPORT

12
When Moses' hands grew tired, they took a stone and put it under him and he sat on it. Aaron and Hur held his hands up—one on one side, one on the other—so that his hands remained steady till sunset.-
Exodus 17


FAMILY COMMITMENTS

Jethro, Moses' father-in-law, together with Moses' sons and wife, came to him in the wilderness, where he was camped near the mountain of God. 6 Jethro had sent word to him, "I, your father-in-law Jethro, am coming to you with your wife and her two sons."-
Exodus 18


COMMUNITY RESPONSIBILITIES AND DISTRIBUTING THE LOAD

Moses' father-in-law replied, "What you are doing is not good. 18 You and these people who come to you will only wear yourselves out. The work is too heavy for you; you cannot handle it alone.-
Exodus 18


LAYING DOWN THE LAW

These are the laws you are to set before them
–Exodus 21


MOSES DIES
And Moses the servant of the Lord died there in Moab, as the Lord had said. 6 He buried him[

a

] in Moab, in the valley opposite Beth Peor, but to this day no one knows where his grave is. 7 Moses was a hundred and twenty years old when he died, yet his eyes were not weak nor his strength gone
.-Deut 34


Moses had a complex life.

God does that to those he loves!


It is silly to think that God gives everyone who accepts him an easy life!

We don't start to do things God's way and the "suddenly" everything is simple and without strain.


Yet the strain we experience is different! We are led by God and know that we are doing the right things.

A peace and comfort lives inside us! We know God is with us!


This makes it all worthwhile and gives us purpose. As Rick Warren points out we live a purpose filled life.


There is a hard way to get old, and an easier way. The hard way is knowing that not much of what we did in our life counted. The easier way is knowing much of what we did in our life did count.


To get older with style, all we need to do is trust God, and do as he leads us.

This is true whether we are 15 years old, 50 years old or 150 years old.


The wisdom of the old is less useful than many imagine. We gain wisdom for a while, but then as our body and mind fails, we find that the respect towards us diminishes. Yet ,if we have loved the love remains.


Let's be lovers! That's what God want's us to be anyhow. It is the only thing that time cannot steal!
Thu, January 22, 2015 | link
---
If you want to see a short blog describing a perspective on what I believe click here
Rift in Evil

By Ken X Briggs

Published:

September, 2010

Format:

Perfect Bound Softcover

(B/W)

Pages:

208

ISBN: 9781450250894

Available from Barnes and Noble, Amazon, iUniverse.
Credit cards are acceptable on sites having Ken's books:



Ken's book covers are displayed below. . .

This suspense thriller centers on Kiara, a beautiful young woman pursued by a murderous group of people, who relentlessly and ruthlessly hunt her and her sisters. Kiara has no idea why she is being targeted! When Kiara and her family turn to the law for help, this fails. Her pursuers' powers reach deeply into the political and law enforcement world. Family support for her dwindles when they too have to flee her pursuers. Can Kiara escape the clutches of both the law and dishonest big business? With the media broadcasting that Kiara and friends are dangerous and subversive, can Kiara clear her name and bring her pursuers to justice?

To purchase Kiara's Pursuer ebook @ $1.99

kindle version click here,

To contact the author contact Author@KenXBriggs.com

The town of Zinaville is dropped into a spiral of evil causing a young man and a beautiful but abused woman to launch into an investigation that unveils an evil conspiracy.

A horrific mining accident results in Joshua Robyn's father being killed. Joshua struggles both with himself and his townsfolk as he tries to make sense of an incomprehensible situation. Is it an accident or a murder? Why is there a seeming link to evil? Why is his work environment suddenly threatening? What is the conspiracy about and what are they trying to do? As action moves dramatically from exotic African grasslands to the heart of North America's cities, the plot unfolds and the pace quickens. Will there be time? Why is a beautiful abused young woman in the center of this plot?

Evil tendrils tighten on their lives and the interplay between the visible and invisible world shows opposing forces at work.

Will there be a rift in evil?

Will they be able to stop the evil in time?

Published:

September, 2010

Format:

Perfect Bound Softcover

(B/W)

Pages:

208

ISBN: 9781450250894

Available from Barnes and Noble, Amazon, iUniverse. Chapters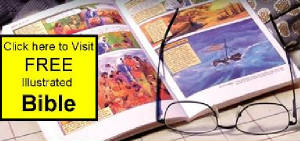 May you be blessed today!