---
Friday, March 20, 2015
Lent, why pay any attention to that?

_Lent, why pay any attention to that?


Lent is a time to renew wherever we are in that process that I call the divine therapy. It's a time to look what our instinctual needs are, look at what the dynamics of our unconscious are.~ Thomas Keating


Giving up something for a while?


One of the strangest things in the world as far as I am concerned is the weirdness of having a Mardi Gras
to have maximum revelry the day before we get all pious and start Lent.


It's an enigma
that shows the lack of valid spirituality of those who dive into the celebration with gusto doing things they would never normally do in excess.


The truth is true spirituality is a peaceful continual striving to live in a Godly manner in every moment of our lives. Therefore excusing our behaviour on the day before we start to focus on preparing ourselves for the greatest celebration of the Christian calendar is simply silly isn't it? Yet every year the celebration goes on with excess and a focus on what we lose when we become "spiritual" in Lent.


Isn't this the wrong attitude?


Surely we gain in Lent, not lose?


Either we really believe and trust God and want to grow spiritually, or we are "playing" at church. "Playing" church is mindless rituals and meaningless words.


If we think religiosity is what Christianity is about we kid ourselves. If we secretly desire to drink to excess and act wantonly, then we need to know we are probably heading towards the deadening and self-defeating influences in the world.


In truth we live our lives under God's guidance. Lent is a chance to pick something that when we desire it and when it is not available for us, it triggers our mind to consider what God gave up for us. This is a privilege and something that draws us towards our loving God.


Lent is therefore a good practice, even for Protestants, but when dealt with in truth and without ritual.


That's my opinion, what's yours?
Fri, March 20, 2015 | link
Tuesday, March 17, 2015
What do I do when I am just feeling lousy?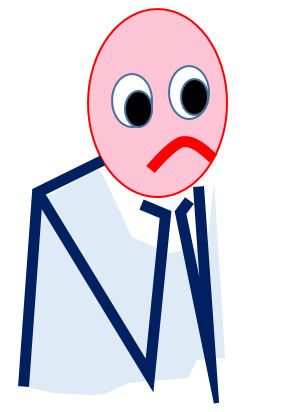 What do I do when I am just feeling lousy?

Your true love for God is demonstrated through your ability to hold onto your faithfulness in the midst of Prosperity and Poverty, Happiness and Hardships, Sickness and Success; in whatever is Appealing or Appalling!"

― Israelmore Ayivor, The Great Hand Book of Quotes


Because the Lord is my Shepherd, I have everything I need! He lets me rest in the meadow grass and leads me beside the quiet streams. He gives me new strength. He helps me do what honors him the most. Psalm 23:1-3 TLB


Those words give peace to my spirit even when my body is wrestling with pain and nausea
, when my ears ring due to an old war injury, and when tiredness plagues my soul even though I only woke a few minutes ago.


Isn't that weird?

A few words from the mouth of God can help.
Okay, so some people think these words are worthless ,written by some guy from the past who has no idea about the world of today.


I respectfully disagree. I have been through all those tough things in life that have left me with the pain and nausea ,and know that it was God who picked me up when I fell. Who guided me past even worst problems!


Why would he let me suffer?


The answer is that I am never closer to my God than when I am not feeling my best and reach out to Him. Some of the closest times I have had with God are also some of the worst human experiences according to those who think happiness is enclosed in safe, comfortable, environments where everyone protects each other.


Nonsense!


Happiness is when we are stretched but making a difference!
Happiness in in relationships where we are loved and love back. Happiness reaches it epitome in joy.


Joy can be available in all circumstances as it is an inherent experience of life for a person who has found God and love at a level where despite circumstances, there is spiritual peace.


Our body may be failing, our mind slowing, but our spirit will be forever strong.


I can agree with the psalmist in that I have a relationship with God in which I can say,


"Your goodness and unfailing kindness shall be with me all of my life, and afterwards I will live with you forever in your home"


Thanks be to God, he is always with me as I struggle with life's small inconveniences
towards the greatest reword. A life with Jesus in heavenly places where these struggles will become something of the past and we will stride into eternity together.


Now isn't that a wonderful thought for today?
Tue, March 17, 2015 | link
---
If you want to see a short blog describing a perspective on what I believe click here
Rift in Evil

By Ken X Briggs

Published:

September, 2010

Format:

Perfect Bound Softcover

(B/W)

Pages:

208

ISBN: 9781450250894

Available from Barnes and Noble, Amazon, iUniverse.
Credit cards are acceptable on sites having Ken's books:



Ken's book covers are displayed below. . .

This suspense thriller centers on Kiara, a beautiful young woman pursued by a murderous group of people, who relentlessly and ruthlessly hunt her and her sisters. Kiara has no idea why she is being targeted! When Kiara and her family turn to the law for help, this fails. Her pursuers' powers reach deeply into the political and law enforcement world. Family support for her dwindles when they too have to flee her pursuers. Can Kiara escape the clutches of both the law and dishonest big business? With the media broadcasting that Kiara and friends are dangerous and subversive, can Kiara clear her name and bring her pursuers to justice?

To purchase Kiara's Pursuer ebook @ $1.99

kindle version click here,

To contact the author contact Author@KenXBriggs.com

The town of Zinaville is dropped into a spiral of evil causing a young man and a beautiful but abused woman to launch into an investigation that unveils an evil conspiracy.

A horrific mining accident results in Joshua Robyn's father being killed. Joshua struggles both with himself and his townsfolk as he tries to make sense of an incomprehensible situation. Is it an accident or a murder? Why is there a seeming link to evil? Why is his work environment suddenly threatening? What is the conspiracy about and what are they trying to do? As action moves dramatically from exotic African grasslands to the heart of North America's cities, the plot unfolds and the pace quickens. Will there be time? Why is a beautiful abused young woman in the center of this plot?

Evil tendrils tighten on their lives and the interplay between the visible and invisible world shows opposing forces at work.

Will there be a rift in evil?

Will they be able to stop the evil in time?

Published:

September, 2010

Format:

Perfect Bound Softcover

(B/W)

Pages:

208

ISBN: 9781450250894

Available from Barnes and Noble, Amazon, iUniverse. Chapters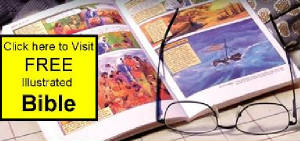 May you be blessed today!