---
Tuesday, March 24, 2015
From Darkness to Light, a positive approach to a day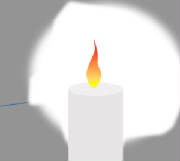 From Darkness to Light, a positive approach to a day




"Evil cannot and will not be vanquished by evil. Dark will only swallow dark and deepen. The good and the light are the keenest weapons." ~ Nora Roberts, Heaven and Earth


To show that darkness cannot be improved by darkness, our youth team is sometimes challenged by switching off the lights at night and being given an unlit candle and asking them to improve life for everyone with that candle.


They ask if they can light it. They cannot do it themselves and need someone to provide a source of flame. This is generally someone's lighter or matches.


Once lit, there is more light, optimism returns, jokes and chatter increase and people smile more.


Why?


Until the light overcomes darkness there is uncertainty and potential for injury. Inability to discern make it difficult to move and people don't want to risk action.


Spiritual life is similar!


When God created the world, he fist establishes the lights to move back darkness. Genesis 1:5 says
"God called the light 'day.' He called the darkness 'night.' There was evening, and there was morning. It was day one
."


Day one!


Isn't there a positive ring to those words? Isn't there potential?


Notice the movement is from evening to morning. From Dark to Light.


God wants us as Christians to understand we are moving from negative to positive. He even ordered our life periods to go from Darkness to Light. Evening to Morning!


Acts 19 explains this as follows;


13
Some Jews went around driving out evil spirits. They tried to use the name of the Lord Jesus to set free those who were controlled by demons. They said, "In Jesus' name I command you to come out. He is the Jesus that Paul is preaching about." 14 Seven sons of Sceva were doing this. Sceva was a Jewish chief priest. 15 One day the evil spirit answered them, "I know Jesus. And I know about Paul. But who are you?" 16 Then the man who had the evil spirit jumped on Sceva's sons. He overpowered them all. He gave them a terrible beating. They ran out of the house naked and bleeding.


17
The Jews and Greeks living in Ephesus heard about this. They were all overcome with fear. They held the name of the Lord Jesus in high honor.


Evil cannot overcome evil! It takes truth and the light of the world to do that.


Perhaps today we can be feeling a little down and gotten to by the loads of life. Perhaps we are weary and tired. Perhaps the pains are non-stop. Perhaps there is less potential to seeing a way out of our circumstances.


In situations like this we need to remember that
"There was evening, and there was morning. It was day one."


James also puts it well when he says in James 1:12 "Blessed is the person who keeps on going when times are hard. After they have come through hard times, this person will receive a crown. The crown is life itself. The Lord has promised it to those who love him."


Jesus came to ignite the candle that pushes back the darkness. God supplied the flame of life. That flame changes everything and gives us life. That life is the light of men and changes the path through life to a walk in the light. It moves us from Darkness towards eternal Light.


This is the positive message of our faith. It is what motivates us every day as we face evil and stand firm pushing back the edges of darkness.


Today I might not have power in myself. All I have is life and the light of God that empowers it.


That's enough! Being who we are and letting God do what needs to be done will change our evenings into morning. The first day!


Make it a good one!

Tue, March 24, 2015 | link
---
If you want to see a short blog describing a perspective on what I believe click here
Rift in Evil

By Ken X Briggs

Published:

September, 2010

Format:

Perfect Bound Softcover

(B/W)

Pages:

208

ISBN: 9781450250894

Available from Barnes and Noble, Amazon, iUniverse.
Credit cards are acceptable on sites having Ken's books:



Ken's book covers are displayed below. . .

This suspense thriller centers on Kiara, a beautiful young woman pursued by a murderous group of people, who relentlessly and ruthlessly hunt her and her sisters. Kiara has no idea why she is being targeted! When Kiara and her family turn to the law for help, this fails. Her pursuers' powers reach deeply into the political and law enforcement world. Family support for her dwindles when they too have to flee her pursuers. Can Kiara escape the clutches of both the law and dishonest big business? With the media broadcasting that Kiara and friends are dangerous and subversive, can Kiara clear her name and bring her pursuers to justice?

To purchase Kiara's Pursuer ebook @ $1.99

kindle version click here,

To contact the author contact Author@KenXBriggs.com

The town of Zinaville is dropped into a spiral of evil causing a young man and a beautiful but abused woman to launch into an investigation that unveils an evil conspiracy.

A horrific mining accident results in Joshua Robyn's father being killed. Joshua struggles both with himself and his townsfolk as he tries to make sense of an incomprehensible situation. Is it an accident or a murder? Why is there a seeming link to evil? Why is his work environment suddenly threatening? What is the conspiracy about and what are they trying to do? As action moves dramatically from exotic African grasslands to the heart of North America's cities, the plot unfolds and the pace quickens. Will there be time? Why is a beautiful abused young woman in the center of this plot?

Evil tendrils tighten on their lives and the interplay between the visible and invisible world shows opposing forces at work.

Will there be a rift in evil?

Will they be able to stop the evil in time?

Published:

September, 2010

Format:

Perfect Bound Softcover

(B/W)

Pages:

208

ISBN: 9781450250894

Available from Barnes and Noble, Amazon, iUniverse. Chapters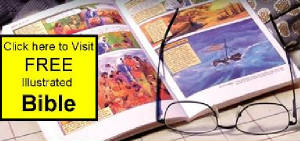 May you be blessed today!