---
Monday, March 30, 2015
"Light" of the world
"Light" of the world


It is during our darkest moments that we must focus to see the light.~ Aristotle Onassis


Christ didn't have any sin. But God made him become sin for us. So we can be made right with God because of what Christ has done for us.~2 Corinthians 5:21 NIRV


IN THE BEGINNING - (13.8 billion years) : Let There Be Light


THE SUN - ( 5.4 Billion BC) Greater light governs the day


THE EARTH - (4.5 Billion BC)


EARLY LIFE - (3.6 Billion BC) Simple cells


PHOTOSYNTHESIS - (3.4 Billion BC) First photosynthetic bacteria


FIRE, FLAME and TORCH - (400,000 BC)


PRIMITIVE LAMPS - (13,000 BC)


FIRST ELECTRICITY- (1883AD)

Thomas Edison- first incandescent light bulb


NEON (1926AD)

First Neon lights


First LED (1962AD)


From Dark to light…are we there yet?


A light is still a light-even though the blind man cannot see it.~ Austrian Proverb
If this is true, can God still be God even if men deny his existence?


When that sun flared into existence many years ago, we were not there to see it, but it flared into existence without us.


Perhaps God smiled as that first glow flooded our immature baby earth.


We don't think of it much but almost all the energy we use in this world comes from the sun. Nuclear and heat from the earths core are perhaps exceptions, the sun is our basic source of energy.


For example, oil is simply sun locked into carbon creatures that then died and made their life form available to us for energy, coal is no different. All plants require that same sun to flourish, and the light and heat to exist. Animals can only exist by preying on those that eat vegetation or by eating vegetation themselves. We are no different!


That sun powers our crops, our cars, our lives!


Yet, do we even pay it attention?


God powers our lives…do we even pay Him any attention?


Job 12:22 says of God…


He tells people the secrets of darkness.

He brings total darkness out into the light.


God is worthy of our attention. Let's bring some joy into our lives and those around us today by acknowledging that fact. I want to do that! Do you?


Mon, March 30, 2015 | link
---
If you want to see a short blog describing a perspective on what I believe click here
Rift in Evil

By Ken X Briggs

Published:

September, 2010

Format:

Perfect Bound Softcover

(B/W)

Pages:

208

ISBN: 9781450250894

Available from Barnes and Noble, Amazon, iUniverse.
Credit cards are acceptable on sites having Ken's books:



Ken's book covers are displayed below. . .

This suspense thriller centers on Kiara, a beautiful young woman pursued by a murderous group of people, who relentlessly and ruthlessly hunt her and her sisters. Kiara has no idea why she is being targeted! When Kiara and her family turn to the law for help, this fails. Her pursuers' powers reach deeply into the political and law enforcement world. Family support for her dwindles when they too have to flee her pursuers. Can Kiara escape the clutches of both the law and dishonest big business? With the media broadcasting that Kiara and friends are dangerous and subversive, can Kiara clear her name and bring her pursuers to justice?

To purchase Kiara's Pursuer ebook @ $1.99

kindle version click here,

To contact the author contact Author@KenXBriggs.com

The town of Zinaville is dropped into a spiral of evil causing a young man and a beautiful but abused woman to launch into an investigation that unveils an evil conspiracy.

A horrific mining accident results in Joshua Robyn's father being killed. Joshua struggles both with himself and his townsfolk as he tries to make sense of an incomprehensible situation. Is it an accident or a murder? Why is there a seeming link to evil? Why is his work environment suddenly threatening? What is the conspiracy about and what are they trying to do? As action moves dramatically from exotic African grasslands to the heart of North America's cities, the plot unfolds and the pace quickens. Will there be time? Why is a beautiful abused young woman in the center of this plot?

Evil tendrils tighten on their lives and the interplay between the visible and invisible world shows opposing forces at work.

Will there be a rift in evil?

Will they be able to stop the evil in time?

Published:

September, 2010

Format:

Perfect Bound Softcover

(B/W)

Pages:

208

ISBN: 9781450250894

Available from Barnes and Noble, Amazon, iUniverse. Chapters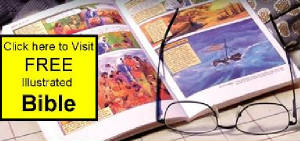 May you be blessed today!