---
Wednesday, May 6, 2015
Why pray with others?
"Do not pray for an easy life, pray for the strength to endure a difficult one"

― Bruce Lee

Doing things alone is difficult
. When someone is alongside it just seems easier, even if we are walking up the same hill.


Praying is no different.


A caring person alongside and agreeing in our prayer is something we can enjoy and find peace in. It raises our awareness of our words and enables the spiritual power to multiply and the power of God to rain down. It is an amazing experience, if done well.


Unfortunately it is often not done well
and this causes anxiety or embarrassment.


It does not need to! Firstly, pray with those friends with whom you do not mind sharing intimate discussions. Good friends or family!


Next follow God guidelines.


Prayer needs to be salted with thankfulness. For every non-thankful prayer item, salt it with two thankful items. That way it builds our presence up towards heaven instead of focusing us down toward the dregs of life.


Next let's be persistent and alert in our prayers (Colossians 4:2) and avoid adding gossip to prayers. They should be helping those (and ourselves) who have fallen into selfish, ignorant and nasty ways. (Galatians 6:1).


Pray for the sick (James 5:14-15) and those that speak for Christ (Colossians 4:4). Pray that people would understand the joy of Jesus and be saved from hard lives and an eternity of pain (Romans 10:1)


Pray that we would become Spirit led and sensitive to God's guidance (Ephesians 3:16)


Pray that we would all learn to pray better, encourage each other and love each other more.


Lastly


"So confess your sins to one another. Pray for one another so that you might be healed. The prayer of a godly person is powerful. Things happen because of it."

James 5:16 NIRV
Wed, May 6, 2015 | link
Tuesday, May 5, 2015
Donít worry about anything. No matter what happens, tell God about everything.
Don't worry about anything. No matter what happens, tell God about everything. Ask and pray, and give thanks to him. Then God's peace will watch over your hearts and your minds. He will do this because you belong to Christ Jesus. God's peace can never be completely understood. ~ Holy Bible, Phillipians 4:6-7


Can we change the world around us with our worries? Can a worry in itself do anything?


Sleepless nights tossing in bed with rampart thoughts coursing through our minds.
For what?
Does it make us more effective in the morning? How often have nights like that led to successful days that follow?


Worry!

Worry is our thoughts screaming at us, out of control.


What did Jesus say about this in Matthew 6;


"I tell you, do not worry. Don't worry about your life and what you will eat or drink. …

Your Father who is in heaven knows that you need them.

33 But put God's kingdom first. Do what he wants you to do. Then all those things will also be given to you.

So don't worry about tomorrow. Tomorrow will worry about itself. Each day has enough trouble of its own."


Worry has a place to enable us to prepare for future events.
Yet, once we have considered the event and what we might do, worry has done its task

. If our mind returns to the issue a second time, it may be worth considering things again

, but once it returns a third time we are simply wasting useful time and mental resources. The second time may fill in a gap with something we have not considered but any more than that is wasting our lives and simply building anxiety.


What are we to do when the worry demon grips our mind?
Our first response is to tell God about it and focus on what Jesus does in our lives and his love.


We need to thank God for all he does and remember the ways he has helped us in the past. We hand over the worry to God. We give Him the control and responsibility of our lives. After all, He is the creator and sustainer of all that is in life. We look to enfolding ourselves in His love and protection. We acknowledge we cannot deal with things ourselves and that we don't need to because He is in control. We thank Him for His peace which passes understanding and allow it to pervade your life.


Now with our mind refreshed, our spirit will be released to soar.


That's the best way to gain peace, escape the shackles of worry and continue into the day isn't it?


Tue, May 5, 2015 | link
---
If you want to see a short blog describing a perspective on what I believe click here
Rift in Evil

By Ken X Briggs

Published:

September, 2010

Format:

Perfect Bound Softcover

(B/W)

Pages:

208

ISBN: 9781450250894

Available from Barnes and Noble, Amazon, iUniverse.
Credit cards are acceptable on sites having Ken's books:



Ken's book covers are displayed below. . .

This suspense thriller centers on Kiara, a beautiful young woman pursued by a murderous group of people, who relentlessly and ruthlessly hunt her and her sisters. Kiara has no idea why she is being targeted! When Kiara and her family turn to the law for help, this fails. Her pursuers' powers reach deeply into the political and law enforcement world. Family support for her dwindles when they too have to flee her pursuers. Can Kiara escape the clutches of both the law and dishonest big business? With the media broadcasting that Kiara and friends are dangerous and subversive, can Kiara clear her name and bring her pursuers to justice?

To purchase Kiara's Pursuer ebook @ $1.99

kindle version click here,

To contact the author contact Author@KenXBriggs.com

The town of Zinaville is dropped into a spiral of evil causing a young man and a beautiful but abused woman to launch into an investigation that unveils an evil conspiracy.

A horrific mining accident results in Joshua Robyn's father being killed. Joshua struggles both with himself and his townsfolk as he tries to make sense of an incomprehensible situation. Is it an accident or a murder? Why is there a seeming link to evil? Why is his work environment suddenly threatening? What is the conspiracy about and what are they trying to do? As action moves dramatically from exotic African grasslands to the heart of North America's cities, the plot unfolds and the pace quickens. Will there be time? Why is a beautiful abused young woman in the center of this plot?

Evil tendrils tighten on their lives and the interplay between the visible and invisible world shows opposing forces at work.

Will there be a rift in evil?

Will they be able to stop the evil in time?

Published:

September, 2010

Format:

Perfect Bound Softcover

(B/W)

Pages:

208

ISBN: 9781450250894

Available from Barnes and Noble, Amazon, iUniverse. Chapters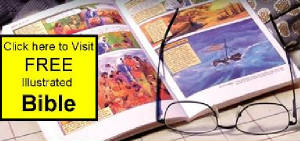 May you be blessed today!