---
Friday, May 22, 2015
What is heaven?
On earth there is no heaven, but there are pieces of it. ~ Jules Renard


Jules lived in France in the countryside of the Nièvre region and so his perception of the glimpses of heaven were probably taken from his beloved countryside.


Living as I do, in the beautiful near North of Canada, among the birds, wolves, bears, maples, birches and pines trees, I feel as he did, that we see glimpses of heaven in our world around us.


However, we are really seeing glimpses of the glory of creation, and so we attribute the qualities of God in creation into that place that we will one day pass into after death (if that same God would perhaps shine his favour on us).


That is part of what we as Christians hope for, and live towards.

Yet, what does the bible actually say about heaven?
Have we got it wrong? Let us investigate a little. Just a little more discussion before we do.


To a baby, heaven is in the shape of mother's breast, nipples and that warm sweet milk that they provide. A newborn with it's murky nearsighted vision of the world is fully sated by getting access to the vision, taste and smell of it's mother. This context will fill it's tummy with food while holding and comforting it.


Pure joy!


Time progresses and we grow older. Then it seems to take more to satisfy us as our complexity increases.


Yet I think we can all understand that child's delight and happiness, despite the fact it's horizon of understanding blurs at a very short distance and it has little knowledge of the extensiveness of life around it.


Am I right?


Now for the surprise!


We in our complexity are proven to be no better.


Our best brains to date have determined that everything you and I experience is only about 5% of the known materiality of universe. That everything includes everything on earth, in our solar system, every known star and galaxy in this universe.


95% of our understanding is missing
and is grouped into two areas called "dark matter" and "dark energy" by our brains of today. They could just as easy be called "Jack" and "Jane", or "blur" and "blah", for what we really know about it.


Despite our deep study, we therefore know almost nothing of our universe. Then we need to acknowledge that our universe is not God's full domain. God's domain extends to heaven and perhaps beyond that to areas beyond our conception.


Yet, like that baby, there are small pieces of our understanding that can be used to grasp some simple salient facts, and this is what Jesus, the apostles, prophets and writers of the bible try to give us as information regarding heaven.


Let's consider some of this.


First of all heaven is where God is present…


1 John 3:2 (NIV)

2
Dear friends, now we are children of God, and what we will be has not yet been made known. But we know that when Christ appears, we shall be like him, for we shall see him as he is.


or


1 Corinthians 13:12 (NIV)

12
For now we see only a reflection as in a mirror; then we shall see face to face. Now I know in part; then I shall know fully, even as I am fully known.


Or


John 17:24 (NIV)

24
"Father, I want those you have given me to be with me where I am, and to see my glory, the glory you have given me because you loved me before the creation of the world.
(said by Jesus)


From these verses I think you can agree that we will see Jesus in heaven, and also that we cannot understand heaven fully now in our current living state.


It is interesting that when we search the bible the Father's face is not seen at any time and 1 Timothy 6 says of God


God, the blessed and only Ruler, the King of kings and Lord of lords, who alone is immortal and who lives in unapproachable light, whom no one has seen or can see. To him be honor and might forever.


Jesus is our only way to understanding God the Father and knowing him. It may be we will never be permitted to see the Fathers face…eternity will tell!


Hebrews 9:27-28 (NIV)

27
Just as people are destined to die once, and after that to face judgment, 28 so Christ was sacrificed once to take away the sins of many; and he will appear a second time, not to bear sin, but to bring salvation to those who are waiting for him


Jesus is the key, and will be coming again. We however die and then face a judgement. That judgment has a directing force in it, and we are selected into either those destined for heaven, or those destined for hell.


Yet, we can determine where we are to go!
But more about that later. Right now we are looking into aspects of our fuzzy knowledge of heaven.


What happens to the current earth?


The bible explains as follows in Revelations 21;


Then I saw "a new heaven and a new earth," for the first heaven and the first earth had passed away, and there was no longer any sea.


The current earth is gone and so has all moisture. I think that's way of saying all life as we know it is eradicated and it's a hot water evaporating or transforming water evaporating or transforming process that does it.


Then it explains the new environment as follows;


2
I saw the Holy City, the new Jerusalem, coming down out of heaven from God, prepared as a bride beautifully dressed for her husband. 3 And I heard a loud voice from the throne saying, "Look! God's dwelling place is now among the people, and he will dwell with them. They will be his people, and God himself will be with them and be their God. 4 'He will wipe every tear from their eyes. There will be no more death' or mourning or crying or pain, for the old order of things has passed away."


5
He who was seated on the throne said, "I am making everything new!" Then he said, "Write this down, for these words are trustworthy and true."


6
He said to me: "It is done. I am the Alpha and the Omega, the Beginning and the End. To the thirsty I will give water without cost from the spring of the water of life. 7 Those who are victorious will inherit all this, and I will be their God and they will be my children. 8 But the cowardly, the unbelieving, the vile, the murderers, the sexually immoral, those who practice magic arts, the idolaters and all liars—they will be consigned to the fiery lake of burning sulfur. This is the second death."

Selfishly (I think that is a human failing) I focus on


He will wipe every tear from their eyes. There will be no more death' or mourning or crying or pain, for the old order of things has passed away."


since these are things I yearn for. No more death. No more mourning for people and things and times and seasons. No crying. No Pain!


This defines heaven more than many other things for me. The unpleasant strains of life are removed.


Heaven!


In case we don't quite get it, we find this is explained by Isaiah who lived somewhere around 800 to 740 years B.C.


Isaiah 56 says


New Heavens and a New Earth

17
"See, I will create
new heavens and a new earth.
The former things will not be remembered,
nor will they come to mind.
18 But be glad and rejoice forever
in what I will create,
for I will create Jerusalem to be a delight
and its people a joy.
19 I will rejoice over Jerusalem
and take delight in my people;
the sound of weeping and of crying
will be heard in it no more.
20
"Never again will there be in it
an infant who lives but a few days,
or an old man who does not live out his years;
the one who dies at a hundred
will be thought a mere child;
the one who fails to reach[
a
]
a hundred
will be considered accursed.
21 They will build houses and dwell in them;
they will plant vineyards and eat their fruit.
22 No longer will they build houses and others live in them,
or plant and others eat.
For as the days of a tree,
so will be the days of my people;
my chosen ones will long enjoy
the work of their hands.
23 They will not labor in vain,
nor will they bear children doomed to misfortune;
for they will be a people blessed by the Lord,
they and their descendants with them.
24 Before they call I will answer;
while they are still speaking I will hear.
25 The wolf and the lamb will feed together,
and the lion will eat straw like the ox,
and dust will be the serpent's food.
They will neither harm nor destroy
on all my holy mountain,"
says the Lord.


Now this has another aspect. Note that the former things will not be remembered or come to mind. Folk, let's realize what we have here is so insignificant that we will not waste a second of eternities time even trying to remember it.


I think that speaks to the wonder of where we will be doesn't it?


This Jerusalem is designed to be a delight and its people a joy!


We will be there as joy! Yes us as joy!


Yet there is also a reward form the past. It also says


Matthew 16:27 (NIV)

27
For the Son of Man is going to come in his Father's glory with his angels, and then he will reward each person according to what they have done


Our new situation does depend on what we have done here and now. Our life has purpose. Eternal purpose!

What are we doing today towards that purpose?


There is an apparent ambiguity in the Isaiah text compare to the revelation text isn't there.


Did you notice, there was a mention of death in this new place by Isaiah. How can this be?


Straining my brain I remembered this text from 1 Thessalonians 4.


Believers Who Have Died

13
Brothers and sisters, we do not want you to be uninformed about those who sleep in death, so that you do not grieve like the rest of mankind, who have no hope. 14 For we believe that Jesus died and rose again, and so we believe that God will bring with Jesus those who have fallen asleep in him. 15 According to the Lord's word, we tell you that we who are still alive, who are left until the coming of the Lord, will certainly not precede those who have fallen asleep. 16 For the Lord himself will come down from heaven, with a loud command, with the voice of the archangel and with the trumpet call of God, and the dead in Christ will rise first. 17 After that, we who are still alive and are left will be caught up together with them in the clouds to meet the Lord in the air. And so we will be with the Lord forever. 18 Therefore encourage one another with these words
.


Some people will end up at the judgement without having died
.


Maybe what Isaiah is referring to are those remnants who still have to pass through the veil of death.


Maybe they get to do it in the New Jerusalem. Perhaps it is for them the words are written…


20
"Never again will there be in it
an infant who lives but a few days,
or an old man who does not live out his years;
the one who dies at a hundred
will be thought a mere child;
the one who fails to reach[
a
]
a hundred
will be considered accursed.




Perhaps the death of those raptured will simply be a transformation from a millisecond of dying to being alive again with the new body. So fast a change that there is no time for mourning or pain.


I wonder about that sometimes, do you?


Eternity! That's a long time for small evils to become unbearable. Is that perhaps why all evil has to be eradicated?


I wonder about that as well.


Now in the eternity state we are under the direction and loving control of God the Father, living with Jesus among us.


Zechariah 2:10-11 (NIV)

10
"Shout and be glad, Daughter Zion. For I am coming, and I will live among you," declares the Lord. 11 "Many nations will be joined with the Lord in that day and will become my people. I will live among you and you will know that the Lord Almighty has sent me to you.


Jesus will be among us! Wow! We will be able to chat to Jesus!


Ever had a question you would really like to ask Him? We will do just that. Wow!


Joy will be our signature in eternity.


Jeremiah 31:12-13 (NIV)

12
They will come and shout for joy on the heights of Zion;
they will rejoice in the bounty of the Lord—
the grain, the new wine and the olive oil,
the young of the flocks and herds.
They will be like a well-watered garden,
and they will sorrow no more.
13 Then young women will dance and be glad,
young men and old as well.

I will turn their mourning into gladness;
I will give them comfort and joy instead of sorrow.


We will be amazing and amazed.


Matthew 13:43(NIV)

43
Then the righteous will shine like the sun in the kingdom of their Father. Whoever has ears, let them hear.


Returning to how we get to heaven.


There is one major requirement and one lesser.

The first is that we need to understand and be willing to acknowledge the following;


We believe in one God
, the Father, the Almighty, maker of heaven and earth, of all that is, seen and unseen.

We believe in one leader with authority, Jesus Christ
, the only Son of God, eternally established by the Father, God from God, Light from Light, true God from true God, established, not made, of one Being with the Father; through him all things were made. For us and to save us, he came down from heaven, was embodied by the Holy Spirit and the virgin Mary becoming truly human. For our sake he was crucified under Pontius Pilate; he suffered death and was buried. On the third day he rose again in accordance with the Scriptures; he went up into heaven and sits at the right hand of God the Father. He will come again in glory to judge the living and the dead, and his kingdom will have no end.


We believe in the Holy Spirit
, the giver of life, who proceeds from the Father and the Son, who with the Father and the Son is worshiped and glorified, who has spoken through the prophets. We believe in one holy universal body of Christian believers acknowledging the leading of the apostles of Jesus. We acknowledge one baptism for the forgiveness of sins. We look for the resurrection of the dead, and the life of the world to come. On this we agree!


And then while not a pre-requisite, it is the norm that we also need to die.


The mystery of life is that true joy comes not in life, but following after it has ceased.
May you chose the joy of eternity, the peace of God and love Jesus with your whole heart mind and soul.


If you do we can chat further in heaven.
Fri, May 22, 2015 | link
---
If you want to see a short blog describing a perspective on what I believe click here
Rift in Evil

By Ken X Briggs

Published:

September, 2010

Format:

Perfect Bound Softcover

(B/W)

Pages:

208

ISBN: 9781450250894

Available from Barnes and Noble, Amazon, iUniverse.
Credit cards are acceptable on sites having Ken's books:



Ken's book covers are displayed below. . .

This suspense thriller centers on Kiara, a beautiful young woman pursued by a murderous group of people, who relentlessly and ruthlessly hunt her and her sisters. Kiara has no idea why she is being targeted! When Kiara and her family turn to the law for help, this fails. Her pursuers' powers reach deeply into the political and law enforcement world. Family support for her dwindles when they too have to flee her pursuers. Can Kiara escape the clutches of both the law and dishonest big business? With the media broadcasting that Kiara and friends are dangerous and subversive, can Kiara clear her name and bring her pursuers to justice?

To purchase Kiara's Pursuer ebook @ $1.99

kindle version click here,

To contact the author contact Author@KenXBriggs.com

The town of Zinaville is dropped into a spiral of evil causing a young man and a beautiful but abused woman to launch into an investigation that unveils an evil conspiracy.

A horrific mining accident results in Joshua Robyn's father being killed. Joshua struggles both with himself and his townsfolk as he tries to make sense of an incomprehensible situation. Is it an accident or a murder? Why is there a seeming link to evil? Why is his work environment suddenly threatening? What is the conspiracy about and what are they trying to do? As action moves dramatically from exotic African grasslands to the heart of North America's cities, the plot unfolds and the pace quickens. Will there be time? Why is a beautiful abused young woman in the center of this plot?

Evil tendrils tighten on their lives and the interplay between the visible and invisible world shows opposing forces at work.

Will there be a rift in evil?

Will they be able to stop the evil in time?

Published:

September, 2010

Format:

Perfect Bound Softcover

(B/W)

Pages:

208

ISBN: 9781450250894

Available from Barnes and Noble, Amazon, iUniverse. Chapters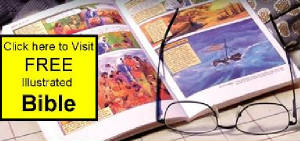 May you be blessed today!