---
Friday, May 29, 2015
Never on a Sunday!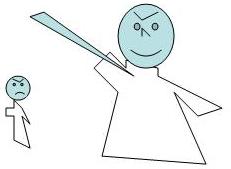 Never on a Sunday!

A Sunday school is a prison in which children do penance for the evil conscience of their parents.~H. L. Mencken

The quote has a ring of truth in it doesn't it?
How many kids think that way?



I know when I was a kid I thought that way!
My Mom and Dad would sleep in, or sit at home in the sunshine, while I got put into my Sunday clothes and sent off to the local church.


It kind of felt as if my parents were getting my sister and I out of their lives for a while so that they could enjoy life while we had to listen to some relatively boring person rehashing stories from the past. Stories that had little to no interest to me. I would rather have been reading my Superman comics or playing in the mud down at the river.


It was only years later when I had my own kids I realized they were trying to help us get good "moral" values in life, and perhaps felt inadequate at the job themselves and so were trying to get the "professionals" to help.


Not that it did anything like that! I never understood Jesus or religion from church. It was a total waste of time!


With me, I had to get into real trouble and have Jesus give me the option of switching the life I had with the one he was offering in order to find out who Jesus really was and that he really cared.


I also found out that morals didn't count for much. It's living a life of love for Jesus that counts, and doing things the way he shows me I must do them.


In my mind Sunday school should be a different experience.


It should be Christian parents frolicking in the sun, sand and water with their kids and taking the moments to ask their sons and daughter who they think made it all, why it was made and what part do they think they are going to play in the world. It should be in picking a bible story after they have been greedy that shows greed will cause problems, or when they are scared that shows courage in truth saved lives, or when they don't know what to do that shows God makes amazing ways out of impossible situations.


That's Sunday school!


Dusty dim lit church rooms and projected illustrations only go so far, fun with friends go only so far.


The true Sunday school is learned in the halls of life.


Proverbs 22:6 (NKJV)

Train up a child in the way he should go,

And when he is old he will not depart from it.
Fri, May 29, 2015 | link
---
If you want to see a short blog describing a perspective on what I believe click here
Rift in Evil

By Ken X Briggs

Published:

September, 2010

Format:

Perfect Bound Softcover

(B/W)

Pages:

208

ISBN: 9781450250894

Available from Barnes and Noble, Amazon, iUniverse.
Credit cards are acceptable on sites having Ken's books:



Ken's book covers are displayed below. . .

This suspense thriller centers on Kiara, a beautiful young woman pursued by a murderous group of people, who relentlessly and ruthlessly hunt her and her sisters. Kiara has no idea why she is being targeted! When Kiara and her family turn to the law for help, this fails. Her pursuers' powers reach deeply into the political and law enforcement world. Family support for her dwindles when they too have to flee her pursuers. Can Kiara escape the clutches of both the law and dishonest big business? With the media broadcasting that Kiara and friends are dangerous and subversive, can Kiara clear her name and bring her pursuers to justice?

To purchase Kiara's Pursuer ebook @ $1.99

kindle version click here,

To contact the author contact Author@KenXBriggs.com

The town of Zinaville is dropped into a spiral of evil causing a young man and a beautiful but abused woman to launch into an investigation that unveils an evil conspiracy.

A horrific mining accident results in Joshua Robyn's father being killed. Joshua struggles both with himself and his townsfolk as he tries to make sense of an incomprehensible situation. Is it an accident or a murder? Why is there a seeming link to evil? Why is his work environment suddenly threatening? What is the conspiracy about and what are they trying to do? As action moves dramatically from exotic African grasslands to the heart of North America's cities, the plot unfolds and the pace quickens. Will there be time? Why is a beautiful abused young woman in the center of this plot?

Evil tendrils tighten on their lives and the interplay between the visible and invisible world shows opposing forces at work.

Will there be a rift in evil?

Will they be able to stop the evil in time?

Published:

September, 2010

Format:

Perfect Bound Softcover

(B/W)

Pages:

208

ISBN: 9781450250894

Available from Barnes and Noble, Amazon, iUniverse. Chapters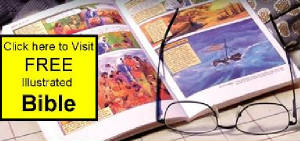 May you be blessed today!